Takeaway
Better collaboration between clinicians and PT colleagues can improve the health outcomes of our patients.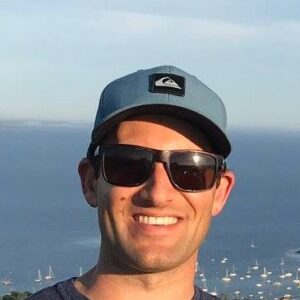 What exactly do your hospital's physical therapists (PTs) do? How well do you understand the roles and capabilities of your rehab colleagues? We help you know where to discharge your patients, sure, and provide physical therapy treatment during admission. But how else have PTs impacted you or your patients lately? Have they observed a symptom or deficit in your patient that only became apparent when he was moving? Did they help avoid preventable deconditioning for a patient, enabling her to be discharged home rather than to a rehab facility? Maybe they recommended specific testing which led to an accurate diagnosis?
There's an enormous amount of potential to be realized through close collaboration between hospitalists and hospital PTs—not only can we improve the care and outcomes of patients by working together, we can make each other's lives easier too. Hospital PT is a role undergoing transformational change, and part of what PTs need to give physicians is stronger and clearer communication about who we are, what we can do, and how we can help. If you're wondering whether you and your hospital make the most of collaborating with PTs, these two considerations may help.
Know when to engage physical therapists
If you're waiting to consult PT until your patients are almost ready for discharge, you may be missing out on valuable insight and treatment. Involving rehab early during a lengthy admission can make a meaningful difference to a patient's outcome, including reducing the likelihood of preventable deconditioning and identifying limitations not apparent until patients are upright and walking.
Quick and effective strategies exist to ensure early rehab intervention. These include interdisciplinary rounding, EMR prompts for consultation based on triggers like documentation of low functional status, and direct discussion of a census or caseload between clinicians. Clear communication is the first step toward making sure that the right people see the right patients at the right time. Similarly, if you suspect that a patient might not need PT while hospitalized but also want to ensure they don't lose strength and endurance in the hospital, get the care team together to form a plan.
Know the expertise of physical therapists
Physical therapists, like pharmacists and some nurse practitioners, graduate with a clinical doctorate. In a hospital, what does that mean? PT curricula include more-than-superficial pathophys, emphasizing screening for conditions that necessitate further evaluation and provide significant foundations for identifying or localizing the source of a patient's mobility limitations. PTs often have specialty knowledge in a clinical area and are all trained to perform and interpret diagnostic testing—one study comparing diagnostic accuracy puts us behind only orthopedic surgeons at diagnosing musculoskeletal problems—and can identify early signs and symptoms of a movement disorder. Many hospitals require competency in screening for vestibular problems for practice on inpatient medical units.
Even when we're consulted to contribute just some small piece of information to a patient's management, we often know more than just how to describe the functional limitations that we observe and can help identify the root cause of a physical impairment and suggest further evaluation. Failure to open lines of communication between colleagues is a missed opportunity to do our collective best for our patients. We're all in this together and we owe it to our patients to bring out the best in one another. Let these two ideas be the start of better collaboration between physicians and PT colleagues.