Takeaway
Having experienced my cousin's death before Christmas reminds me that December isn't a joyous time for everyone. I encourage those struggling to connect with loved ones and limit substance use.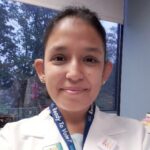 I remember dancing to the rhythmic beats of the music under twinkling lights. I can see my parents' eyes reflecting the joy of those around them. They're happy as they celebrate their team's hard work with their annual holiday party. I hugged them goodbye and headed home. The next morning, I was awakened by my mom delivering the news of my cousin's passing. He was her nephew, or as she says it, "mera beta" (my son).  
After that everything becomes a bit hazy. The rushed call to the travel agency, frantic messages to my extended family in India, and haphazardly helping my parents pack their suitcases. For me, the following days and weeks were filled with memories of my cousin while the sounds of holiday music filled my workplace and community. I could hear his voice asking "So, what's your plan for this holiday? Let's grab a movie! Come on, let's do some 'masti'!" Grief enveloped me and my holidays, of course, weren't the same. 
The holiday season is a joyous time for many. And for some, it's a mix of joy and pain; memories of loss and grief can exacerbate feelings of depression, loneliness, fatigue, tension, and anxiety. In the 2014 survey by National Alliance on Mental Illness, 64% of those with a pre-existing mental illness reported worsening of symptoms during the holidays. And for healthcare workers, holidays can be especially stressful due to staffing shortages, overburdened clinical care areas, and the continuing pandemic. 
Being mindful and supportive can play an important therapeutic role. These practices may help patients, colleagues, family, friends, and ourselves. Here are a few tips:  
Avoid social isolation 
For various reasons, people may crave to be alone. While sometimes helpful, being alone can often exacerbate feelings of loneliness, grief, and depression. As we aim to stay safe and be socially cautious during the pandemic, it can be helpful to identify activities that are uplifting and interactive. These activities may include time with family or friends (in person or virtually), volunteering at community events, and reaching out to a counselor. Most employees have an employee assistance program, while a number of coalitions provide aid to healthcare workers such as the Emotional PPE Project. 
Sleep and exercise 
Staying on a regular sleep and exercise schedule supports our well-being. Sleep allows our minds to process information and memories, while exercise gives our mental, physical, and emotional health a boost.  
Identify triggers  
Various triggers can exacerbate feelings of sadness, grief, depression, and anxiety. Identifying these triggers ahead of time can be helpful. Particular activities, places, or interactions with certain people can be especially charging. We can request a friend, family member, or neighbor to join us for support through triggers that are unavoidable. The extra support can be meaningful for everyone. 
Carve out time
We can find ourselves busy with our to-do lists during the holidays. Finding pockets of time to take a daily walk outside (weather permitting), engage in a hobby, take a warm shower or bath, read a book or poem, listen to favorite music, or practice mindfulness exercises can support wellness.  
Set realistic expectations
We ask a lot of our body and mind. It can be especially helpful to discuss expectations of your involvement and time commitment during the holidays with family and friends. Furthermore, as we grow in life, traditions grow and change as well. It may be a good time to discuss new traditions and ways of enjoying the moments together.  
Curb substance use 
Alcohol and other substances can be especially triggering for exacerbating depression and feelings of loneliness. Avoidance of alcohol and other substances can be helpful as we focus our energy on sleep, exercise, and mindful behaviors.  
 Holidays can be a difficult experience for many reasons. As a global community, we've experienced grief and loss at a historic level. Many members of the community are hurting, and we don't have to experience this loss personally to feel the effects of it. There's never been a more important time to take a few minutes to prepare as holidays arrive. We can play a role in lessening the burden of grief and loss this holiday season by being present, for others and ourselves.  
If you or someone you know are struggling with feelings of depression, contact the Substance Abuse and Mental Health Services Administration (SAMHSA) National Helpline at 1-800-662-4357 for information on support and treatment facilities in your area. 
This piece expresses the views solely of the author. It does not necessarily represent the views of any organization, including Johns Hopkins Medicine.