Takeaway
When supporting patients and their loved ones during times of great sadness and loss, cultivating a daily habit of self-care may protect against burnout.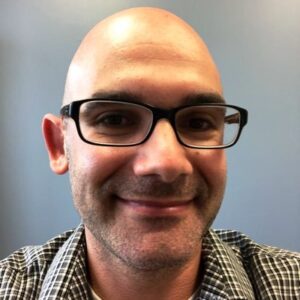 "I like to see you, but it always makes me sad to see you here, because I know it means someone is having a really bad day." That's how I'm greeted by an oncologist colleague as I enter the oncology clinic at our children's hospital.
"I hate to break it to you," I say, "but you work in a clinic for children with cancer. I think many people here may be having a bad day. I'm here to try to help one of them to have a better one."
I'm a pediatric palliative care doctor, so exchanges like this are fairly common for me. When people learn what I do, I'm often met with, "Wow, that's so sad," or, "Isn't it too heartbreaking?" The inquiries usually conclude with some version of, "How do you do this work?"
My answers usually come in two parts. The first centers around that while pediatric palliative care can be sad, it's also a wonderful field to be part of. The second centers around what I do to cope with the sad parts.
In my work I'm often meeting people during the most challenging times of their lives. Whether it's giving symptom relief, helping patients and families navigate medical decisions, or prioritizing quality of life during disease treatments, I'm part of a team that has a chance to be incredibly impactful for people during these moments. I consider this a huge privilege and honor. I'm convinced that work that feels truly meaningful helps prevent burnout and I'm incredibly thankful that my job has so many opportunities for this. While I witness moments of pain and heartbreak, my role also allows me to witness moments of beauty. I've participated in NICU baptisms led by our team chaplain and I've watched high school seniors walk at a graduation ceremony inside the hospital. I've been part of incredible legacy work, like our project on Dignity Therapy in Pediatrics. One time, I even got to help name a patient's chickens.
In terms of coping and self-care, here are three strategies that can be helpful:
1. Take time to debrief with your team.
I'm lucky enough to do this work as part of wonderful and supportive interdisciplinary team. Reflecting on lessons learned at the end of the day with colleagues helps me process my thoughts and feelings so that when I arrive home, I'm able as much as possible to leave work at the door and be present for my family.
2. Practice daily self-care.
For me, this is exercising and spending time outdoors—both help me cope with the stress and sadness of the job. I also try to never skip lunch while at work.
3. Cultivate a workplace culture that you want to be a part of.
This is closely related to the first two strategies. Create safe spaces for your colleagues to debrief, process, and feel heard.  We should normalize being able to discuss challenging emotions in addition to difficult cases. Also, I've never understood the culture of bravado in medicine of bragging about how long it's been since we've eaten or used the bathroom. It's time we normalize caring for ourselves while we care for others. Lastly, acknowledge that what works for you may not work for someone else. Ask your colleagues what they need to be their best selves at work and help them achieve it.
These three things help me continue to give excellent care to each of my patient's every day. I hope they may help you too.