Takeaway
We all share in the responsibility of assisting patients who find themselves in unfamiliar healthcare settings and scenarios. By experiencing some of the challenges our patients face, we can help to make systemic changes that will improve care.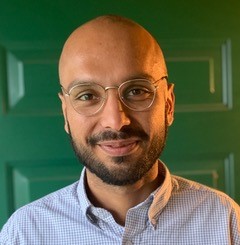 When I was an undergrad, I was challenged by an ordinary student conundrum. My philosophy of science course required a lot of reading. The reading itself wasn't an issue, I enjoyed the research and review papers that the professor assigned. The issue was paying for these papers. When I Googled the titles I invariably ended up on the journal publisher's website. While some of these papers were free, others cost 40 or 50 dollars per paper. I was the first in my family to attend university in North America and busy working to sustain myself financially. I didn't know about university subscriptions to journals that could be accessed via the library. I shortchanged myself and only studied required reading that was free. Understandably, but to my disappointment, my grade in the class reflected my limited reading. Later, I was surprised to learn that I could access almost anything that had ever been published through the university's library services for no additional cost. It was included in my tuition.
I often reflect on this experience. As a foreigner to the institution of higher education, I didn't know how to navigate a simple challenge—the process was unknown to me. The humbling fact that I failed at such a simple yet vital task, accessing required reading, amazes and alarms me even today.
I imagine this same alarm and amazement constitutes the experience many patients. Not feeling well is a distressing experience in and of itself. Having to navigate insurance, hospital systems, specialist consults, and hospital stays makes the experience even more burdensome. Institutions, due to their size, bureaucracy, and drive toward efficiency, can make even the simplest of tasks cryptic. In many hospitals, ordering breakfast involves checking off a variety of menu items by a certain time of day. How does the patient with a sensory deficit, learning disability, or different language handle this? The challenge of accessibility exists in all contexts of healthcare.
Med students have a commonality with patients. Both are foreigners to clinical medicine and have to learn how to navigate the clinic or the hospital. As a third-year med student, I remember having to learn and re-learn the nuances of buildings and how to access physicians with each and every new clinical rotation. Through these experiences, I realized how daunting getting oriented to the healthcare system must be for patients. Thus students are uniquely positioned to understand and help patients navigating institutions. Accompanying patients to x-rays, explaining about the various consult services, and describing the roles of different healthcare professionals are all ways med students can help familiarize patients to the hospital and build relationships with patients.
Compassionate, comprehensive, and excellent care requires helping patients navigate and understand care systems. Students can feel empowered by helping patients navigate their unique healthcare contexts.
This piece expresses the views solely of the author. It does not represent the views of any organization, including Johns Hopkins Medicine.