Takeaway
There is no place in medicine for bullying. It interferes with growth of individuals and collaborations among team members – both of these are critical for serving our patients.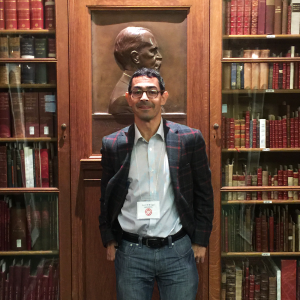 The CLOSLER site is devoted to posting perspectives that help healthcare professionals deliver consistently excellent care to patients. So why then might there be a piece on CLOSLER devoted to bullying – this is clearly a medical education issue and not a clinical (patient care) issue, right?
A research letter published in JAMA today revealed that many residents (about 1 in 7, or 13.6%) are bullied during their training.
For those of you who know me, it is no secret that I have an overt physical disability. Related to this, I was bullied some as a child – in the neighborhood, in school, at summer camp . . . During my medical training, I experienced some bullying too. I don't have any reason to believe or think that it was related to my physical disability. Instead, I suspect that it was because an inappropriate and unkind superior was under-impressed with my knowledge / skills / performance.
I share this only to explain that I have personal experience with bullying to accompany the attention that our research team has devoted to the subject area in recent years (big shout out to Drs. Ayyala, Rios, and others).
Being bullied sucks. Not only does it make the bullied individual unhappy, but it is distracting, it limits confidence, and it makes one think about if they are in the right place – contextually and spiritually.
It is obviously crappy for medical learners that there is a fair amount of bullying in medical education. Mistreatment of trainees by superiors is horrible and it has a dramatic, negative effect on the learning environment. The direct consequences on residents (reported in our study) are significant – burnout, depression, leaving the training program . . .
Circling back to clinical excellence, here's how I think it ties into bullying. The pursuit of clinical excellence by medical trainees requires mindfulness, having a growth mindset, and being open to failure. Bullying compromises a learner's ability to do these things because of the fear of harassment, and the absolute crushing effect it has on one's confidence.
Three suggestions of what we can all do to reduce, if not eliminate, bullying from medical education:
1.) Don't be a bully. It is important to remember that how your behaviors are perceived may be different from your intentions. Be sensitive and check-in with learners if your style tends towards being intimidating or aggressive. Better yet, take a teaching course and change your style.
2.) Ask trainees that you advise or mentor about experiencing or witnessing bullying. If you learn about the occurrence of bullying, help the learner to figure out how best to address it so that neither they nor others are bullied again.
3.) If you witness a colleague bully a learner, nurse, or any other member of the healthcare team, be an "upstander."
       A.) Step in to end the bullying.
       B.) Support the "bullied."
      C.) Report the problem to try to ensure that the bully will no longer have the opportunity to interact with trainees.