Takeaway
Boredom brings mind wandering; mind wandering brings creativity. Here's how I reclaimed boredom in my life.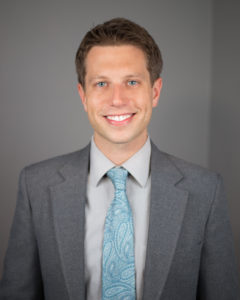 A cardiologist told me last summer that his favorite event of the week was mowing his lawn. This isn't because he was unhappy with his clinical or research responsibilities or wanted to escape from his family. It was because it gave him an opportunity to be separated from his always-connected smartphone and be bored.
The benefits of boredom
Boredom brings mind wandering. Mind wandering brings creativity. Mowing the lawn was the only time that he could be alone with his thoughts and let his creative process run wild. He gives credit to this weekly chore for being the nidus to some of his most successful clinical decisions and grant proposals. What was so special about mowing the lawn? It was the only time that he felt it was ok to put down his smartphone and disconnect from the world.
Everyone's doing it
It's hard to remember a time without smartphones. Since the release of the first iPhone over ten years ago (and the first Android phone a year later), uptake of these always-connected pocket-sized computers has been dramatic. These devices are reaching such high penetration that we now give destination addresses in lieu of turn-by-turn directions. Traditional demographics holding out on technology adoption are even getting on board. Take adults newly eligible for Medicare (65-69 years old)—between 2013-2016, smartphone use in this group has jumped from 29% to 59%.
Adjacent to the dinner knife
The ubiquity of these devices led to a blurring in the divide of our IRL (in real life) and online selves. Take the dinner table for example—mobile devices get a spot at the table quite literally. Generally adjacent to the butter knife. If a meal is noteworthy enough or has an impressive appearance, there's a good chance that a mobile-snapped photo of the plate will make its way to social media for friends all over to see. Buzzing devices and notification sounds interrupt thoughtful conversations. Work emails can bring office tasks back in focus and distract us from the mundane, but important, details of family life.
And we rarely have time to ourselves. Standing in line at the post office or waiting at the gate for a connecting flight is no longer a time to stare into space and let your mind wander. Instead, we now pull out our pocket computers and mindlessly poke through flashy websites and apps. While rates of 'Likes' on Facebook may be up, I suspect that soul searching is down. In my opinion, this needs to stop.
My solution to the dilemma
Here's my personal dilemma with separating from my smartphone—I need to be reachable in case of daycare emergencies and am a better clinician when I can consult with several handy mobile health apps. For me, there was a simple solution to reclaiming boredom while remaining accessible and having access to clinical tools: An app called Offtime.
I came across Offtime on my own and bought the professional version. Right about now let me say that I have no association with the app or the app company and haven't received any endorsements or incentives for my review of this great app.
Offtime is available for Android and iPhone and allows you to block access to apps and notifications. You can set various profiles to select contacts who will ring (kid's daycare, spouse's cell), and which apps will run (medical reference, drug calculators) and have each of these profiles kick in during specific times. In the default setting, there's an option to disable Offtime. You just need to let a timer count down from 60 and confirm that you want it shut down. So, it's not holding your phone hostage. It's a nice way to nudge yourself away from certain features that are a time sink.
Of note, recent iPhone user reviews make it seem that the most recent iOS update broke some of Offtime's core functionality—hopefully it comes back with updates.
Here's how I reclaimed boredom from my smartphone with Offtime:
Step 1: Identify times that you want back
I wanted to take back two distinct times from my phone:
My bedtime.
During work hours.
Bedtime has slowly been pushed back later and later in the day, leading to sleep deprivation and me developing clever excuses to skip my twice-weekly morning runs. For some reason, I developed the habit to lay in bed every night for an extra hour reading obscure classic rock-related entries on Wikipedia or flipping through social media. Every night I justified that I'd be just five or ten minutes of mindless scrolling before I'd be tired enough to fall asleep. I found that my thumb and eyelids seemed to be the last part of my body to be tired enough to fall asleep and I'd be up an hour or more after my planned bedtime.
During the workday, I found that lunch and small breaks (going to the bathroom, waiting for a computer to complete a login) were drawn out over 5-10 extra minutes because I'd be flipping through my news aggregator. Six of these extended small breaks can steal an entire hour of your day.
Step 2: Customize your strategy
At bedtime, my web browser is the enemy. During the day, my news aggregator is the main culprit. Conversely, I find accessing my news aggregator to be repulsive at nighttime and find my web browser to be incredibly helpful during the work day. A one-size-blocks-all strategy wouldn't fit here.
So, I made two profiles:
My 'Evening' profile blocks my browser and social media apps.
My 'Day' profile blocks my news aggregator.
Step 3: Automate your profiles
I set up a schedule for my 'Day' and 'Evening' profiles to kick in.
My 'Day' profile is only during the weekday from 8AM to 5PM.
My 'Evening' profile kicks in at 8:30PM and shuts off at 1AM.
If I'm poking around on Wikipedia at 8:30PM, Offtime will automatically shut down my browser and let me know that it's time for bedtime.
If I mindlessly click on my newsfeed on Tuesday at 2PM, Offtime will shut it down immediately.
Step 4: Manage maladaptive reflexes
There are countless news outlets that exist beyond my news aggregating app. When I thoughtlessly open my news aggregating app during the day and Offtime shuts it down, my next step could be to hop on my web browser (that isn't blocked in that profile) and navigate to one of many news websites. I'm aware of this option and actively choose to obey the nudge given by Offtime.
Step 5: Enjoy your boredom
I've started reading novels again at bedtime! Granted, it's only a few pages per day because I'm pretty zonked after chasing around my toddler, but it's better than nothing! Then, I fall asleep ahead of my old bedtime, getting two hours of more sleep than I used to. Because of lower sleep debt, I've been running in the morning or getting up early to catch up on medical journals. I'm more productive at work with an extra hour or so of productivity during the day. Being less sleep deprived and getting more exercise certainly helps. Most importantly, my mind is wandering during my small opportunities for boredom. This has led to more opportunity to think deeply about complex situations and let my creative juices percolate on an unsolved problem.
One surprising side effect is less desire to mindlessly poke around on my phone when my profiles aren't running.
While Offtime may not be for everyone, I've really benefitted from using it to reclaim some precious time each day.