Takeaway
When caring for patients with autism who are moving back to in-person interactions, suggest changes that are gradual with input from patients and their caregivers.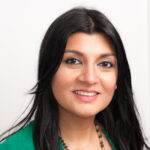 In 2019, I was supporting John, a thirteen-year-old boy. His visits started with exactly five knocks on my office door followed by uncomfortable silence. I could sometimes engage him in talking about trains. John knew every detail about the fastest trains with unmatched precision. Our in-person sessions came to a halt on March 23, 2020, when the pandemic forced us to meet via video. I expected him to be more receptive to our digital interactions, as computer interactions are often beneficials in autism. I was wrong. 
Within a few weeks of our telehealth sessions, John stopped showing up. I found out from his parents that he was having panic attacks. As a socially withdrawn person, John's immediate response to the pandemic was a sense of respite from obligatory social challenges. As time passed, he became exhausted by solely online interactions. Like many with autism, John started feeling a sense of social loss. His reliance on structure and predictable daily routines was thrown off. A loss of control ensued, eventually resulting in deterioration of his mental health. 
Today we navigate toward in-person interactions, cautiously hoping that we've left the worst of this pandemic behind us. This juncture is a transition that is particularly important for clinicians caring for patients with autism. Here are three pointers on how to support these patients: 
Gradual transitions 
A return to in-person interactions poses challenges for those with autism because social environments could be an overwhelming source of anxiety. Reintroducing these situations gradually may help minimize the associated stress.  
Communicate, create structure, and collaborate 
Someone with autism might benefit from a clear understanding of the present moment situation and by introducing structure around daily routines, which may incorporate retraining of skills that may have regressed during the pandemic. Working with the patient by getting their feedback on interventions can allow the clinician to refine or pivot care plans. 
Watch for signs of mental distress 
Keep an eye on triggers and maladaptive responses such as new repetitive behavior, which is often an indication of anxiety or depression. If there's a new wave of pandemic restrictions, watch for signs of distress. 
This piece expresses the views solely of the author. It does not necessarily represent the views of any organization, including Johns Hopkins Medicine.