Takeaway
While it's not always easy, hospital-based providers need to find a way to connect with the healthcare professionals who will continue their patient's care.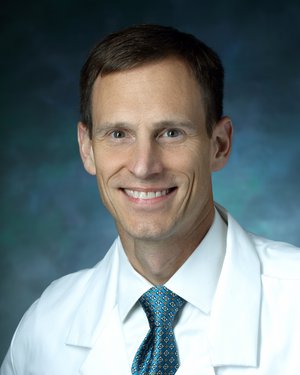 Good communication between inpatient teams and primary care providers (PCPs) prevents adverse events associated with the transfer of care, including readmission, disability, and death. A group of investigators, led by Dr. David Lawrence, then a resident at Johns Hopkins Hospital, learned two useful lessons about this communication by surveying three separate groups of PCPs. These groups were Academic PCPs within the same department as the residents ("academic"), Community PCPs employed by the Johns Hopkins Health System and thus sharing the same electronic medical record ("community"), Unaffiliated PCPs from a large, nearby managed care organization ("unaffiliated").
What we learned
The first lesson learned was that PCPs felt there was an unmet need for communication.  Of the 73 total PCP respondents, about 90% preferred communication at one or more points during the hospitalization, and 66% preferred communication both upon admission and prior to discharge. There were no differences among the PCP groups in these preferences. Unfortunately, only about 40% of PCPs reported receiving any notification of admission during "every" or "almost every" hospitalization at Johns Hopkins Hospital. Again, there were no difference across PCP groups.
The second lesson learned was that the different PCP groups preferred different forms of communication:
1.)About 50% of the academic PCPs preferred phone calls.
2.)About 75% of the community PCPs preferred electronic health record alerts.
3.)About 60% of the unaffiliated PCP's preferred fax as their preferred method.
These differences did not surprise the investigators. They speculated that the academic PCPs, in many cases, had personal relationships with the inpatient providers; that the community PCPs would like to streamline all communications within the electronic health record; and that the unaffiliated PCPs may have been thinking that legal precedent has often specified fax as a secure method to transmit protected health information between health systems. A Journal of Hospital Medicine article describing all of the survey results can be found here.
Two tips:
The investigators suggest a couple of tips for inpatient providers and have initiated a follow-up study.
1.)Inpatient providers recognize the value of communicating with PCPs, and they suggest inpatient providers attempt direct communication during every hospitalization, even if just a simple notification that opens the door for further questions and coordination.
1.)The investigators suggest that when possible, inpatient providers attempt to match the form of communication to PCP preferences, and/or use multiple forms. There is not much point in sending a communication if it will not be received. To explore a novel avenue for communicating with PCPs, the investigators initiated a study that randomized resident teams to using either phone or an email-based secure messaging system to reach unaffiliated PCPs. The primary outcome was the success rate of direct communication with PCPs prior to discharge. The team is currently analyzing the data and plans to disseminate results soon.