Takeaway
Football-inspired clinical pearls from Vermont family physician Dr. Wilma Ferthler teach us how to be better clinicians.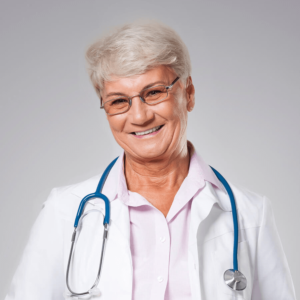 Although we don't have an NFL football team in Vermont, I especially enjoy watching NFL playoff football. While watching the four games this past weekend, I started thinking of healthcare. Maybe you'll think I'm crazy … or maybe you'll see why.
I was moved to reflect about my own life as a physician when a defenseless receiver got his bell rung and had to go on concussion protocol. Of course, I felt sorry for the guy and hoped that he would recover quickly; but I felt even more jealous of the doctor who gets to travel with the team, spend time with the players, hang out in the locker room, watch all the games from the field, and maybe even get a Super Bowl share (or even a blinged out ring). I thought … that could be ME! I mean, I'm not a neurologist or an orthopedic surgeon, but football players need good primary care too, don't they?!
Anyway, it dawned on me that there are some things that football teams do that we could learn from. They might even make us better in healthcare delivery.
Five Things To Do:
Healthcare, like many things in life, "takes a village," and good care requires high-functioning teams. Football provides important lessons about what is required to develop and sustain a high-functioning team:
1.) Huddling – this helps a health care team know what will happen next and what their individual responsibilities are.
2.) Using timeouts – when things get too frazzled or disorganized.
3.) Discipline – it's important for all members of a health care team to give full effort at all times.
4.) Team play – some laughter and light hearted fun brings people together
5.) Catch the ball before you run with it – like football, in medicine, first things come first. Connecting with, caring for, and serving patients has to be job #1.
Five Things To Avoid:
There are also important lessons from football regarding the rules and regulations that govern our own professional behavior as physicians and healthcare workers. When watching the playoffs this weekend, I was reminded of some of the things we should avoid in professional relationships, both with patients and with colleagues:
1.) Holding penalties – whereas touch is an important part of the doctor-patient relationship, inappropriate touching or holding is not permissible, either with patients or with colleagues.
2.) Off-sides – although we should strive to get to know our patients as individuals, and find out about their lives outside the examination room, there are certain boundaries between patient and physician that must not be crossed.
3.) Delay of game – we may want to spend more time with patients, however we can't make other patients wait too long for their appointments. Unnecessary delays are to be avoided.
4.) False start – many studies show that doctors interrupt their patients after little more than 15 seconds or so, without allowing the patients to tell their stories. It is important to listen actively, and not start speaking before it is appropriate.
5.) Illegal use of the hands – need I say more?
Three more games to watch this season – enjoy them all. Watching football can make you a better healthcare professional!