Takeaway
We can benefit from relationships with those of different ages. Encourage patients to consider joining a community group with people from across generations.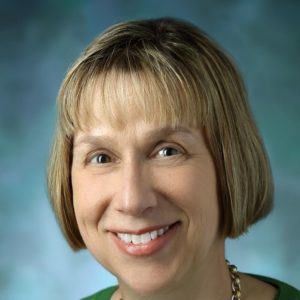 After experiencing separation from loved ones over the past 2 ½ years due to the pandemic, we are especially cognizant of the joy of reuniting with extended family. Some of us may have been lucky enough to see loved ones over the holidays, and may be missing them now that they're over. One of the most important lessons we've learned from the recent pandemic is that social isolation and loneliness have significant negative consequences on mental well-being. Indeed, the two age groups that were disproportionately impacted by social isolation and loneliness during the pandemic were young adults and seniors. 
As we emerge from the pandemic, perhaps a valuable approach to sustaining well-being for both younger and older adults is to foster intergenerational connections throughout the year. A couple of recent articles describe novel approaches to intergenerational living that may promote improved well-being for both younger and older people. 
A "New York Times" article described how some young adults have decided to move in with their grandparents who are living in New York City. For the young people, it provides a more affordable alternative to living in an expensive urban area. For the grandparents, there's the security of having another person in the home. For both, cohabitation fosters the forging of closer bonds and learning new perspectives from each other. In a similar vein, Baltimore's "The Daily Record" recently featured a story about advanced Peabody Conservatory music students spending a year living in a senior assisted living community as artists-in-residence. The older adults enjoyed hearing wonderful classical music being performed by talented up-and-coming artists, and students benefited from a low-cost housing plan, as well as an appreciative audience who became friends and surrogate grandparents. 
 In both news articles, young people shared that they benefited from intergenerational living through the mentorship, wisdom, and encouragement of the older adults. The seniors, in turn, reported how they benefited from the energy and fresh perspectives that the young people brought to their lives, as well as onsite help with technology.  
While intergenerational living may not be appropriate or possible for some, there are other ways for both younger and older adults to build new friendships across the age span. As clinicians we can foster intergenerational connections and help diminish social isolation by encouraging our patients to:  
1. Check-in on older and elderly neighbors, especially at times of impending bad weather.  
2. Volunteer for Meals on Wheels, which brings needed daily meals to isolated seniors. 
3. Consider joining religious fellowship groups and other volunteer activities that attract membership from across the generations for shared social action and community development projects. 
This piece expresses the views solely of the author. It does not necessarily represent the views of any organization, including Johns Hopkins Medicine.