Takeaway
Encourage and support patients to schedule preventative screenings delayed during the pandemic. These are critical to ensure your patients' health.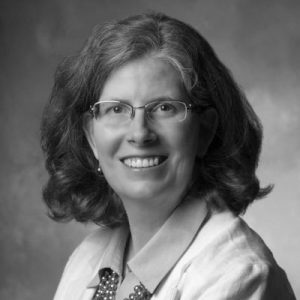 In September 2020, I embraced self-care during the pandemic by scheduling preventative screenings that I'd been putting off for the last five years. I was diagnosed with non-invasive breast cancer two months later.
While getting a definitive diagnosis held some relief, my treatment felt isolating. My husband was allowed to come with me to my first surgical oncology appointment, but for all of the rest—surgery, radiation, and medical oncology—I had to go alone. My husband was in the military for 29 years and we were often apart. Alone as a patient at the hospital, I was struck by the fact that I could finally hold hands with him anytime I wanted, but couldn't in the hospital when I needed it most.
To connect with my care team, I needed those crowded into my exam room to tell me their names and why they were seeing me. I needed to clearly articulate what I wanted my role in the process to be. I opened discussions with with, "I'm a nurse practitioner with a PhD, but I need to ask questions." I found a team of incredible healthcare professionals at Hopkins and a nurse navigator that supported me and answered my questions.
I also discovered the power of comfort. My supervisors, colleagues, and students created space and support for healing. I found that celery and broccoli aren't comforting, but a warm cookie in the afternoon is. Wool socks are fabulous and a pup snuggling on your feet is even better. Statistics can comfort. And so can music. Hearing Pat Benatar's "Hit Me with Your Best Shot" as I started my final round of radiation made me laugh out loud.
I'm now fortunately entering survivorship. I'm scarred, tired, grateful, and excited to be back to my normal daily routine.
Here are a few excerpts from my journaling that relate to giving excellent care to patients:
1. Help your patients schedule preventive care and screenings. 
2. Ask your patient what their goals of care are in order to incorporate them into the care plan.
3. Encourage patients to refrain from Googling anything that they're scared of regarding their condition.
It usually increases levels of fear, anxiety, and catastrophic thinking.
4. Ask your patient what gives them hope. This can help you give personalized care and connect more deeply with your patient.
5. Reflect on how compassion is critical to giving excellent patient care.
This piece expresses the views solely of the author. It does not represent the views of any organization, including Johns Hopkins Medicine.