Takeaway
Many feel happier and healthier when feeling loved and sharing their love. Encouraging our patients to share love through meaningful personal relationships will improve their health and well-being.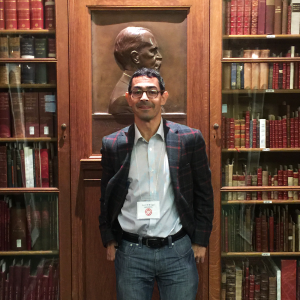 When I read fiction, I find that I'm often thinking of my patients. For some reason, my mind often wanders to the people that I care for who are similar to the characters in the book. Am I alone in doing this? If so, and you think that I've lost it—please let me know.
I recently read "The Seven Husbands of Evelyn Hugo," by Taylor Jenkins Reid. As the title suggests, the protagonist was married and divorced many times. Each of the relationships was different and evolved over time, and the story was fascinating. A common thread throughout Evelyn's life was an intense desire to love and to be loved. While this may be a universal motivation, it was described beautifully over the course of her life. BTW, I highly recommend this book— especially for a vacation or beach read.
I have lots of patients who've been married several times. I've spent many office visits listening to their joys and struggles in relationships. Not infrequently, I hear about LOVE. Sometimes in our practice, I'm blessed to actually witness love between people who're sharing their lives together. It's always beautiful to see.
Back to the book. Evelyn Hugo is happy and feels healthy when she's loved and loving. She's dejected and feels poorly when she doesn't feel loved or isn't sharing her own love with others.
This led to an epiphany for me: LOVE IS UNQUESTIONABLY A SOCIAL DETERMINANT OF HEALTH!
I'm really not sure what to do with this new insight. Perhaps I'll start explicitly asking some of my patients if they're loving others, and maybe even if they're feeling loved themselves.
When telling my colleague in palliative care, Ben Roberts, about this idea, he thought of Stevie Wonder's song, "Love's in Need of Love Today." Both the book and this song warm my heart and remind me to spread more love.
This piece expresses the views solely of the author. It does not represent the views of any organization, including Johns Hopkins Medicine.