Takeaway
If you find a mentor who's helpful and generous, consider reciprocating with "reverse mentoring."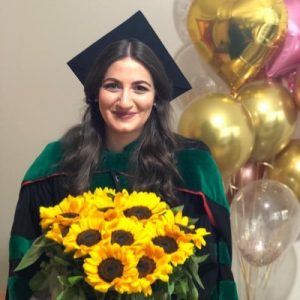 Medical school is challenging, with a great deal of work needed to keep up with daily deliverables. Although peer support is important, having an experienced mentor during the medical journey can be very helpful. Some medical schools have official channels for mentorship through designated advisors. But if now, students can link with mentors who have similar interests. Mentorship is a valuable resource for all trainees and is especially crucial for students from historically marginalized groups, Mentors can support their mentees through academic obstacles, career choices, and to mitigate burnout. 
My experience with my mentor was both validating and challenging. My mentor gave me the space and time to talk about my feelings when I needed to vent, but also held me accountable when I wanted to achieve certain goals and milestones. She also encouraged me to believe in myself and take a leap of faith, which resulted in me pursuing an MPH degree to complement my clinical training. 
I'm grateful for her guidance, and proud that I could also benefit her with my knowledge of medical education and the clinical world of medical school. I learned that this kind of interaction with a mentor is coined "reverse mentorship." Reverse mentorship encourages a shift in the traditional dynamics by empowering trainees to share information with their mentors. 
Sharlene Gandhi states in "The Stanford Social Innovation Review:"
A mentor traditionally occupies a position of power in the hierarchical structure of an organization relative to the mentee. But if mentoring is to establish more diversity, equity, and inclusion across sectors, we must reimagine the power dynamic of these two roles. Reverse mentoring achieves this reimagining through a model of mutual exchange. 
It's an opportunity to make medicine more equitable. Many trainees have fantastic ideas and unique lived experiences which can inform those in leadership positions when making decisions. 
This piece expresses the views solely of the author. It does not necessarily represent the views of any organization, including Johns Hopkins Medicine.