Takeaway
If you get the sense that one of your patients is isolated or alone, ask about their support network. If they have none, ask if they would like help in being connected to community resources.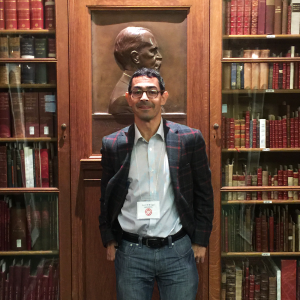 Earlier this week, I wrote about how fiction and art can prove helpful in refining or advancing our skills as clinicians. Today, to round out the attention on the humanities, I'll share some thoughts about music and medicine.
I am less able to construct a compelling argument about how listening to music can make us better with our patients. I could emphasize that music can be calming and may promote wellness and mindfulness – both critical for healthcare professionals. On a related note, I counsel my patients who are music lovers to make time every day to listen to some music as part of their self-care strategy.
Dr. Paul Haidet has taught us that we can learn much from musicians collaborating on improvisational jazz, about the give and take, that can help healthcare professionals to unearth the patient's story.
Because our patients spend very little time within our healthcare system as compared to the amount of time when they are on their own, it is important to recognize the support that is delivered by families, friends, caregivers, and communities.
A beautiful song, by the amazing Canadian band Blue Rodeo (who says Canucks contributions to entertainment is limited to comedy, eh?), describes the true story of how a community nurtures a woman suffering from mental illness.
This song comes into my head every time I see one of my patients who is sick and either living alone or seems isolated. When it does, I am reminded to ask them about their support network and whether they have unmet needs that our team (especially our social workers, case managers, and community health workers) can help them with.