Takeaway
Reflecting on our own "there" (the place where we grew up) can trigger conversation that helps us to understand our patients' "there." This can strengthen the patient-clinician relationship.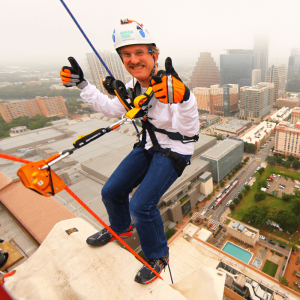 How much of our view of "there" is based on the "there" we grew up in, and what does it mean when "there" changes? Tommy Orange, a native of Oakland, California, ponders these questions through the lens of his urban Native American upbringing in his 2018 novel, "There, There," that my addiction medicine division read as part of our regular book club.  
The title comes from Gertrude Stein, who, according to Orange, found that,
"The place where she'd grown up in Oakland had changed so much, that so much development had happened there, that the there of her childhood, the there there was gone, there was no there there anymore."   
For Orange, the "there" in his novel is Oakland, where Native Americans are often born with fetal alcohol syndrome, are part of drug gangs, battle drug use, and try to escape domestic violence, but still unite to honor their heritage at a powwow. 
Do we see our "there" accurately in reflection?  
So often we look back through the lens of social media, seeing posts from people in our old neighborhood showing off their vacations or success, but then we think about all the people "missing" and realize the flaws that abounded. 
What if our "there" was fragile and a world of poverty and addiction? 
The character Thomas reflects, "You remember your mom saying to take drugs was like sneaking into the kingdom of heaven under the gates. It seemed to you more like the kingdom of hell." I grew up in an apartment building in Brooklyn, New York, at a time when that neighborhood wasn't "cool." A methadone treatment program opened in the ground floor of my building. For me, my "there" turned into a daily view of people suffering with addiction, but trying to get help.  
How do we create our identity?   
My "there" helped me in medical school to realize that addiction should be addressed through healthcare, and defined my career path as a physician integrating addiction treatment and primary care. 
What about the stereotype related to Native Americans and alcohol? 
Harvey tells Jacquie Red Feather, "It's not the alcohol. There's not some special relationship between Indians and alcohol. It's just what's cheap, available, legal. It's what we have to go to when it seems like we have nothing else left." During a patient encounter, I task myself with trying to answer, "How do I create hope for someone who feels they have nothing left?" 
How much does our culture define us? 
Tommy Orange teaches us that despite the plight of his characters battling poverty and addiction, the complex history of the urban Native American should be presented as a culture that has a long enduring history of beauty and spirituality, with a strong sense of community. As a primary care physician in East Baltimore, this message has energized me to get to know my patients even better, by asking them, "Tell me a story about growing up in East Baltimore." The answers are poignant and build rapport. I get to know their "there." 
This piece expresses the views solely of the author. It does not necessarily represent the views of any organization, including Johns Hopkins Medicine.