Takeaway
When confronted publicly by a colleague, I learned that it is helpful to respond calmly instead of reacting defensively. This strategy will allow us to move forward.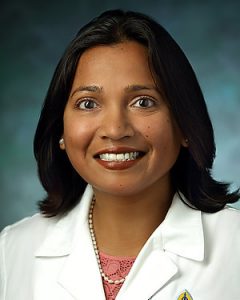 Recently, a colleague confronted me publicly in front of my learners, making negative comments about how I'd handled a clinical situation.
I replied with, "I see you're disappointed about what happened yesterday."
My years of mindfulness practice helped me to respond calmly and to stay engaged with both my patients and learners without feeling overwhelmed by anger.
The acronym "STOP" helps me in confrontational situations such as this, and I hope it helps you too:
S: Literally stop what you're doing for a minute and notice your physical sensations, like feeling your feet on the ground.
T: Take three intentional breaths.
O: Observe your feelings. Remember that thoughts aren't facts and name your emotions.
P: Proceed with a calm and compassionate response.
This piece expresses the views solely of the author. It does not represent the views of any organization, including Johns Hopkins Medicine.