Takeaway
In the process of decisions regarding children's welfare, listening to the parent's feelings will always be the right thing to do.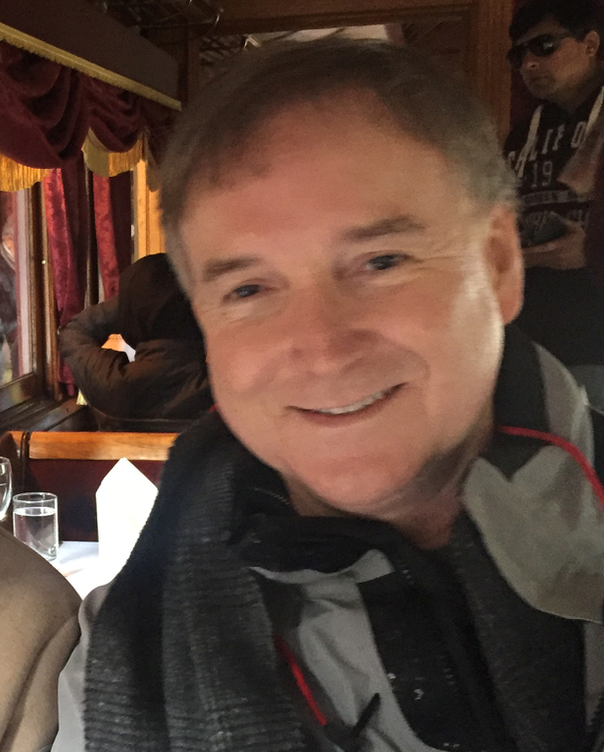 I have worked with people with disabilities for nearly 25 years, cerebral palsy being the most common disorder in my practice. I am trained as a Paediatric Orthopaedic surgeon, however I have seen the children becoming adults and continuing to return to the office for advice year after year. We become partners for a lifetime.
Physical disabilities relentlessly challenge patients and clinicians. In the paediatric practice the focus should be on the impact of treatments on the child as they receive the therapies, as well as long term outcomes of interventions and the broad consequences into adulthood. Parents and caregivers are vital during the treatment process – we should value their observations and feelings.
The 4 phases of parental grief in the context of children with limited abilities
In the last decade, it has become clear to me that parents/caregivers of children with disabilities demonstrate consistent appropriate emotional patterns. It begins when a child is born with neurological disorder or when a diagnosis is made and the patterns evolve as the parents become more familiar with cerebral palsies and their children's abilities. I call this emotional process the 4 phases of parental grief in the context of children with limited abilities. The phases resemble Drs. Elisabeth Kübler-Ross' & David Kessler's stages of grief, but not completely.
Phases 1 & 2: shock followed by denial
Clinicians must be sensitive, reassuring, understanding, and gentle in all phases but specially in phases 1 and 2. In phase 1, parents tend to be silent, they tend to listen without questioning. They frequently cry during the consultation. You may feel unsure that the communication occurred in both directions. Not a lot is said overall, as the parents are in shock.
Phase 2 tends to be more verbal. Further opinions are requested and should be suggested, as well as further investigations. The very pertinent issues of patient young age and the possibility of a misdiagnosis are brought up in discussion which is crucial. Parents query about the prognosis. Parents may seem desolate and often antagonistic to the global clinical and medical scenario. Phases 1 and 2 are often difficult to separate and distinguish from one another.
Phase 3
I have no single word description for this phase. I respectfully believe it might naturally and rightly sound and feel like, "my child must have whatever can be done to cure this disorder as soon as possible."
Science is very stringent these days, it ensures we understand what is attainable and what is unrealistic in terms of treatment outcomes. We clinicians should be aware and attentive to the current limitations of medicine. Phase 3 occurs because parents love their children. They are caring, responsible, hopeful, and so should they be. They seek concrete information and clarification of all aspects surrounding the cerebral palsies. They don't necessarily accept the constraints imposed by the disorder, nor the limited effectiveness of evidence-based therapies. Faith and hope drive them to search for more promising or curative treatments. The internet is impregnated with promise treatments and cures.
The most noticeable consequence of phase 3 is the great number, if not the majority of the patients with the diagnosis of cerebral palsy, being submitted to many unorthodox treatments that have little or no evidence of benefits. Percutaneous (through the skin) surgeries that heal fast without scars, hyperbaric oxygen, stem cell injections, tight vestiments, surgeries proposed and performed without proper patient selection, investigations and follow up, etc. The list seems to go on and is updated daily. I suspect that hundreds of millions of dollars end up in the pockets of those who shamelessly exploit phase 3 every year around the world. The physician is often not informed about the family's decision to opt for those therapies.
Later, just as upsetting as it is to be informed of the impressive fees paid for some of those "therapies," is to witness parents then often regretting that they chose to put their children through those magical treatments. Some parents have exhausted their finances, funds that perhaps could have been driven to the children's integration, communication, education, nutrition, assisted mobility, or for many unforgettable family holidays.
Phase 3 must be respected. It demands an ethical and humanist attitude from the clinicians looking after the children and the parents. Promoting parental awareness of phase 3 is not always easily achieved. However, I believe it is our obligation to suggest that parents read further in regard any therapies they have seen online, and that they search for other parent's long-term impressions on the effects. Parents need to know that in general, a five-year follow-up just begins to tell the real story of any medical or non-medical intervention.
Phase 4: arrival
In phase 4, parents find some equanimity and relief. Happiness seems to return to the home and to the consulting office. Parents/caregivers are more amenable to evidence-based recommendations. They seem to understand the risks involved with surgery, for instance, and they have more realistic expectations regarding outcomes. They frequently bring back your own previous treatment recommendations and wish to discuss them further. Remember, these are exemplar parents, they have not forgotten anything you honestly, thoroughly, and openly discussed with them in the recent past. Every achieved ability is praised with happiness and contentment and the term disability is now discarded. Life with limited abilities does have its obstacles, but it is wonderful.
I would like to believe that understanding these 4 parental phases of grief in the context of children with limited abilities has made my practice more humanistic and possibly more efficacious for the children. I hope that you will consider these concepts in your everyday routine interactions with parents and caregivers.
Listening to the parent's feelings will always be the right thing to do. I hope this modest tool will be helpful in that respect. I also wish that presenting this concept to the parents (at a convenient time) will aid them with the process of understanding their own decisions regarding the children's welfare.
P.S. Although I write about parental reactions and stressors, it is imperative that we all understand and recognize that the patient is our primary responsibility. Serving every patient with attentiveness, kindness, and respect is our first priority.