Takeaway
Educating people about the value of vaccinations is our duty. If you encounter resistance or hostility, don't take it personally, and reach out to colleagues for support.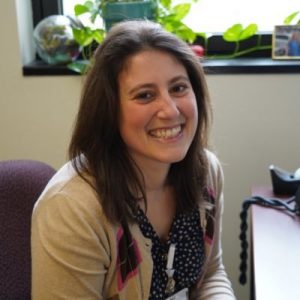 We're told to "fasten our own oxygen masks before assisting others," but do we? I was reminded of this when speaking with one of my young patients in remission from anorexia. I commended her and her parents on all the hard work they did. "I'd like to create a support group at my school, so people don't have to go through what I did," the young woman said.
I praised her for her desire to help others. But I wanted to make clear to her that the burden of protecting her peers wasn't hers to carry. "I love that you're thinking of other people, but I want you to know that the problems of diet culture and eating disorders in our society are not yours to solve. My priority is your health and that needs to be your priority as well," I said. I think of that conversation often, and the variations that have come up over the years from the solution-oriented teens and young adults I have the privilege of caring for.
The past year has been challenging for everyone. As healthcare professionals, we worry about the limited resources for our patients when they're sick during COVID surges, and for the health and safety of ourselves and our families.
We've also been focusing on educating our communities about vaccinations. I've become more involved in social media this past year sharing information about the COVID-19 vaccines. I've met so many amazing professionals online, and take comfort in standing shoulder-to-shoulder alongside them as we fight against this virus.
However, speaking publicly comes with a cost. Sometimes, that cost is greater than I'm willing to pay. And thankfully, I've learned over the past year or so, with guidance from wise mentors, that that's ok. I know that it's ok to not sacrifice my safety or sanity to achieve that aim. Here are 3 lessons I've learned from my mentors:
1. It's ok to walk away.
Take a break, or leave entirely if you have to. Give yourself permission to do this if your safety or sanity is threatened.
2. You don't need to tolerate threats or personal attacks.
Block or mute abusive accounts on social media. There's also no need to read negative comments after an interview with the media.
3. Find support.
I've connected with many healthcare professionals on social media, and having their help and support is key.
This piece expresses the views solely of the author. It does not represent the views of any organization, including Johns Hopkins Medicine.