Takeaway
Working in healthcare can often feel like entering the "Upside Down." The importance of teamwork, bravery, and embracing uncertainty are just a few of the valuable lessons from this terrific Netflix series.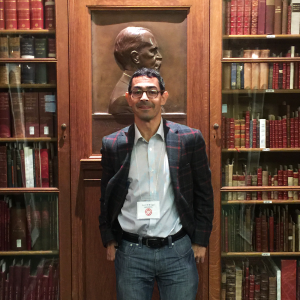 When the first season of "Stranger Things" was released, my youngest preferred not to watch the somewhat scary show by himself; so, we watched it together. I was hooked and have gone on to watch all four seasons. A neat nostalgic element for those with gray hairs is that it takes place in the 1980s, reminding us of what things used to look like (hair, clothes, cars . . .) and what music was popular (Kate Bush, Metallica, Journey, Talking Heads, Falco, The Police, Corey Hart, Stray Cats, The Who . . ..) 
Much of the story is about good versus evil, in part involving research and doctors caring for children. Because of this and the show's popularity, I thought it would be fun to write this piece highlighting what healthcare professionals can learn from "Strangers Things." 
1. A well balanced team can overcome seemingly insurmountable obstacles. 
In the show, a diverse group of teenagers, who all have different preferences and strengths, are amazingly supportive of each other in their quest to prevail and survive. Similarly, in medicine we all understand that the patient wins when the multidisciplinary team is collaborating effectively.  
2. Research studies must follow approved protocols. 
In "Stranger Things," the investigating scientists were corrupt and unethical. We have Institutional Review Boards (IRBs) that must approve any studies and exert rules over research. Informed consent of study subjects must always be obtained. Further, all individuals who are kind enough to take part in the advancement of clinical science are to be genuinely appreciated and respected. 
3. Be brave.  
In this series, there was tons to be very afraid of: bad people, monsters, and creepy places. Taking care of patients can also be scary. The uncertainties about the diagnosis or the questioning about whether a specific treatment will work are just two of many things that keep healthcare professionals up at night. Also, many of us have experienced imposter syndrome, doubting whether we're good enough to be clinicians. As was shown repeatedly in "Stranger Things," it's best to face your fears. Asking for support, help, and guidance from peers or mentors can help one to flourish.  
4. Admit what you don't know.  
In "Stranger Things," the parents are utterly clueless about the challenges and dangers that their children were facing. In medicine, it's wise to acknowledge that we usually don't really know or can't imagine how difficult the lives of some of our patients truly are. Getting to know our patients as people can help us to consider their circumstances and expand our empathy.  
5. Keep trying. 
Defeating the monsters (Demogorgon and Vecna) required repeated attempts. Only after recurrent failures were they ultimately success. Similarly, medicine requires perseverance, resilience, and grit. Trying to learn and grow in areas where we feel uncomfortable or inadequate is key for optimizing professional development.
6. Music can be protective.  
In season four, the monster couldn't kill Max when she was listening to her favorite songs, particularly "Running Up that Hill," by Kate Bush. Metaphorically, this is a great message. Listening to our favorite songs not only gives us pep in our step, but it can elevate our moods and make us feel stronger. A stressful day in clinical practice can be made a little easier when listening to a couple of your most loved songs at lunch. If you have a Spotify account, search "Upside Down Playlist" and you'll have a bunch of your favorite songs that will protect YOU from danger. Happy listening! If I were under attack by Vecna (the evil monster), my musical shield would either be "You & Me," by Dave Matthews Band, or "Somewhere Along the Way," by Dawes.  
This piece expresses the views solely of the author. It does not necessarily represent the views of any organization, including Johns Hopkins Medicine.