Takeaway
When educating patients about their illness, it's often helpful to include pictures and visual descriptions to improve understanding.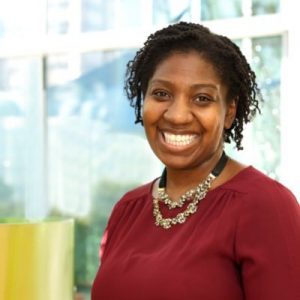 I vividly remember walking into the room of an infant on the cardiology service I took care of during residency to review the results of that morning's chest x-ray. Instead, I found the bedside nurse already mid-explanation. She described the x-ray findings of pulmonary edema with the words, "Imagine your baby's lungs are a tree," she said. "A pleural effusion would be a puddle around the tree while pulmonary edema is water on the leaves." The mother seemed to follow along, nodding her head. I was grateful to hear this metaphor that inspired me to utilize pictorial representations more.
I started using drawing in patient care during my internal medicine clerkship. I was a part of the heart failure team, caring for patients who were often discharged on new medications to manage their worsening symptoms. As a part of discharge planning, I sat with one of my patients to review their medication. I started by asking, "Do you know what these medications do?" She shook her head. I excused myself and found a drawing of the circulatory system online to print out and returned with brightly colored pens. I talked about each medication, mapping out the location of its effect and relating that to my administration recommendations. As a bonus, she now had this drawing as a visual reminder to take home. This exercise took more time than a list of directions, but it may have helped support understanding and adherence going forward.
Shadowing other physicians gives me the opportunity to hear how they practice, including the questions they ask and the descriptions they give. I love listening to the simplified pathophysiology they share, especially when visual or descriptive pictures are involved. Here are some tips I've learned:
1. The true test of understanding is a simple explanation.
In medical school, I realized I could feign understanding by using the same, big medical words my lecturers taught me. Teaching that same concept to a patient challenged me to solidify that knowledge.
2. Keep descriptions simple, but adaptable.
Use language at a middle school level, then adjust from there based on the literacy, age, and needs of the patient and family.
3. Use pictures to help convey abstract concepts.
We only remember 10 percent of what we hear, but 80 percent of what we see. Pictures can help bridge the gap. In my field of adolescent medicine, I help patients and families understand menstrual cycles so they can appreciate how their child's pattern may differ. I used to draw a uterus on a paper towel I grabbed from the sink (now, I use the laminated pelvic anatomy drawing I advocated for) and describe each phase of the cycle, while referencing the image. I even started calling ovulation a "follicle of the month" competition to help patients visualize the process.
4. Monitor for (mis)understanding.
Watch out for body language that signals your message is not fully understood, then offer to break things down further. Confirm understanding through a teach-back.
This piece expresses the views solely of the author. It does not represent the views of any organization, including Johns Hopkins Medicine.