Takeaway
For patients who are on social media, encourage them to engage with pro-mental health content on TikTok by watching, liking, and sharing.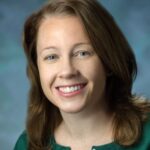 As a clinical psychologist and the mother of a teenaged daughter, I feel the need to be "in the know" when it comes to the intersection of social media and mental health concerns. Recently, walking past my daughter's bedroom, I overheard her and a friend discussing the potential benefits of juice "cleanses." In protective mode, I interrupted the conversation to warn them about the health risks of fad dieting and unsafe weight loss techniques. They were quick to respond that many "health professionals" touted the benefits of cleanses in TikTok videos. This led me to a foray into the world of physical and mental health according to TikTok.  
What I learned 
Searching for the phrase "weight loss" on TikTok provides a variety of videos offering healthy strategies for weight loss including increased intake of protein, fruits, and vegetables. However, users also find how-to videos for concocting "cleanse beverages," wrapping one's torso in Saran wrap, eating cat food for its high-protein content, drinking laxative-based teas, and taking "fat-burner" supplements.  
Searching for "depression recovery" similarly brings up a mixed bag of results: positive videos supporting the evidence-based use of antidepressants and therapy, as well as videos discussing self-harm or suggesting that sunshine and a good night's sleep can cure most mood disorders. Content is often provided in professionally-produced videos by individuals claiming to be healthcare professionals. The typical TikTok user is unlikely to verify a content creator's credentials prior to following advice.  
Of concern, TikTok content is personalized for the viewer such that as a person interacts with specific content, more videos featuring similar content are promoted in the person's feed. This is particularly problematic for patients with psychiatric disorders, as a limited behavioral repertoire and social isolation are often seen across mental health conditions, which may be amplified by video feeds exclusively focused on disorder-related content. Further, many people, especially teens, spend a significant portion of their day accessing social media, increasing their risk of exposure to negative and/or false information.  
But there's hope  
 In partnership with the TikTok community, TikTok administrators are working to increase access to accurate mental and physical health information. If a user searches for potentially dangerous content, such as pro-eating disorder or suicide hashtags, contact information for resources such as the National Eating Disorder Association or the National Suicide Prevention Lifeline immediately appears in the feed. TikTok recently launched a "Wellness Hub" in which users can find positive mental and physical health resources across four categories: Food and Nutrition, Fitness, Life Advice, and Mindfulness. Finally, TikTok promotes the content of specifically identified "Wellness Warriors" including @Drjuliesmith, who shares tips about managing anxiety and depression, and @dr.karanr whose content focuses on debunking mental health myths. Helping patients to navigate social media in a collaborative manner can be an important treatment tool. Here are some helpful tips: 
1. Assess the frequency of the patient's social media use, as well as the type of content most viewed. Questions such as "what types of videos do you most often see/like?" can help get the conversation started. 
2. Provide psychoeducation about the potential dangers of social media platforms and how the patient's own behavior shapes the content that's shown in their feeds.  
3. Suggest pro-mental health content providers (like @doctorshepard_md) and hashtags (like #mentalhealthmatters) and encourage patients to engage with these resources by watching, liking, and sharing the videos. These activities help expose viewers to healthy social media content and will shape their TikTok feeds to include an increasing number of positive videos. 
This piece expresses the views solely of the author. It does not necessarily represent the views of any organization, including Johns Hopkins Medicine.