Takeaway
Initiating and withdrawing life-sustaining medical treatment is the patient's or their surrogate's decision, not ours. We must always honor their wishes.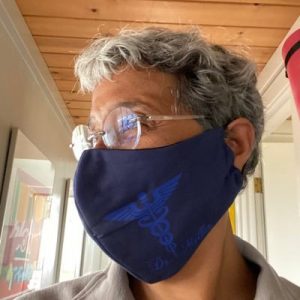 A patient had advance directives upon admission to the hospital. She had chronic obstructive pulmonary disease, was oxygen dependent, and had suffered through several episodes of shortness of breath. She sought emergent care. A resident of Illinois, she utilized the Illinois Department of Public Health Living Will and Healthcare Power of Attorney (HCPOA) documents to memorialize her wishes and designate a surrogate decision-maker. This document was notarized and she had them when she was admitted to the hospital. They were added to her medical record and thus available for reference. She did all the things we recommend patients do to ensure that their end-of-life wishes are known and honored.
Despite this, her wishes weren't followed. Her condition deteriorated and she went into respiratory failure. She was then intubated without informed consent. On the fifth consecutive day following intubation without consent her surrogate decision-maker tried to communicate with her treatment team that she didn't want life-sustaining medical treatment (LSMT). He advocated for her documented wishes.
The intensivist of record communicated to the HCPOA that she wasn't dying and that to withdraw LSMT would be tantamount to killing her. He had a plan to keep her intubated for 10 days and then wean her off the ventilator. The HCPOA tried to explain to the intensivist that the patient would not want this aggressive treatment that her quality of life had been deteriorating for years and that she didn't want to live in a nursing home. The HCPOA also reminded the intensivist that he had the legal authority to make decisions for her medical treatment. The intensivist insisted on his current treatment plan, was dismissive of the HCPOA's authority, and threatened to recuse himself from the patient's case if the patient was to be compassionately extubated.
The team was complicit in adhering to the intensivist's plan of care. Nobody on the treatment team advocated for their patient's documented wishes or supported the surrogate.The intensivist decided to wield his power instead of engaging in shared decision making to honor the patient's goals, values, and preferences.
The patient's assigned social worker instructed the surrogate decision maker to retain an attorney. Eventually, after a request was made to confer with the hospitals legal counsel to attest to the validity of the patient's advance directives. Plans were made to coordinate a family visit and perform a compassionate extubation. The patient was extubated and died several hours later. The treatment team rendered no apology and failed on all fronts to offer compassionate patient centered end-of-life care that also supported the bereaved.
It's critical to remember that initiating and withdrawing LSMT is not our decision. We need to be familiar with our patients' advance directives and honor their wishes.
This piece expresses the views solely of the author. It does not represent the views of any organization, including Johns Hopkins Medicine.