Takeaway
A primary care physician and clinician educator shares her core values for living a good life.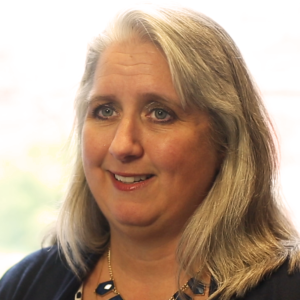 I love my husband—we're a great team. I will honor our partnership. I will remember the "big picture"—long term goals, along with short term goals and daily actions.
­I love my kids—I try to be a fantastic mother. They complete me.
I will remember to stop and smell my roses. There are many little things that are terrific and shouldn't be overlooked.
Success is inner peace. I am successful.
Practice self-reflection and introspection. Observe my journey—the journey itself is as important as the outcome.
Newton's Laws of Motion apply to life. Every object in motion tends to remain in motion unless an external force is applied to it. The relationship between an object's mass m, its acceleration a, and the applied force F, is F = ma, the direction of force the same as the direction the acceleration. For every action there is an equal and opposite reaction.
I will always do my best.
I'm a good friend—reliable and dependable.
I'm a good listener.
I respect hard work.
My father always treated all people with equanimity and fairness— I follow his example.
I will practice medicine with knowledge, skill, integrity, and empathy.
Reciprocity helps guide my actions.
I'm a clinician educator—I split my time between teaching people to become great clinicians and being a primary care clinician myself. My focus is on ambulatory primary care medicine. I'm passionate about helping produce the next generation of outstanding outpatient internal medicine and/or pediatrics (MP) clinicians, teachers, and leaders.
The clinic as the classroom
As an educator of ambulatory medicine, I use my clinic encounters as my classroom. I believe the foundation of being an excellent clinician is inherent in compassionate treatment of patients including strong medical knowledge, mutual respect, excellent communication, outstanding bedside skills, and impeccable professionalism. In the legacy of my mentors, I practice medicine with knowledge, skill, integrity, and empathy.
The art of medicine
The facts of medicine can be learned, and continue to be learned—however, the art of being a great clinician only comes to those who have mastered the skill of communicating effectively and sympathetically with their patients. In my practice, I strive to help students negotiate complex clinical and social situations; demonstrate professional responsibilities; adhere to ethical principles; and demonstrate sensitivity to a diverse patient population. I encourage a collaborative environment in which they have open discussions with me. Together we create new approaches to their care.
My methodology is such that each patient and student with whom I interact is treated as an individual, and leaves with an experience tailored to their individual strengths, weaknesses and learning needs. My approach to clinical care embodies my dual role of clinician and educator/mentor. I enjoy helping students with the trials and tribulations associated with medical education and primary care. I equally enjoy helping to take care of my patients. I work one-on-one with learners in my ambulatory practice, allow them to develop their interview style and assist in their efficiency and ability to gather information and perform technically correct physical examinations. I consistently strive to deliver clinical excellence for all of my patients.
Practicing my passion
My passion is to mentor students in learning the practice of medicine while helping develop the tools necessary to become excellent practitioners and leaders. Likewise I partner with my patients, build therapeutic alliances, and help us make medical decisions. My aim is to be a facilitator, not a dictator. I believe students and patients thrive in a positive environment of mutual respect, where I support their success while tactfully helping them with their challenges. I encourage academic interaction, discussion, and inquiry. It's my expectation and desire that, through my efforts, my students will become lifelong learners of the art of medicine and become future leaders in their field of practice. I expect that my patients will have a provider who cares deeply regarding their wellness and works hard to help them negotiate successfully our complex healthcare system. I remain committed and passionate to primary care and its training.
My goal is to bring excellent physician leaders to populations most in need of primary care. I believe that I've remained dedicated to my own career as a combined Internal MP generalist as well as developing interest in careers in MP, primary care and academic leadership. I'm constantly reflecting on my personal educational experiences and student feedback to refine and improve my teaching and clinical care. I strive to be honest, fair, broad-minded, and hard working. I believe that a teacher is always a student, and as such aim to create excellence in myself as well as my students.