Takeaway
Today, we remember patients who have served our country. We are grateful for the honor and privilege of caring for these veterans through their final journeys.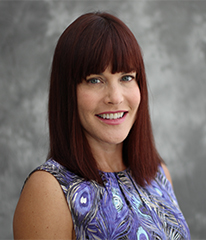 Please note, this is a re-post from Veterans Day 2019. 
When I was a hospice and palliative medicine fellow, I spent time at the West Palm Beach VA Hospital and was privileged to take part in our veterans' final journeys after they died on the hospice unit. It was a ritual that honored the dead and gave comfort to the survivors. The vivid memory of it sticks with me to this day.
After a veteran died, he or she was gently transferred to a gurney, the side arms were raised, and an American flag was draped on top. Then we would accompany the patient on his final journey to the morgue. Family. Physicians. Nurses. CNAs. Social workers. The chaplain. Even the golden retriever therapy dog padded solemnly beside us. That animal was the worst behaved therapy dog I ever saw, but even he seemed to grasp the gravity of the occasion.
Our path to the morgue took us through the community living center where the post-acute care patients congregated. I remember them as a motley crew in various stages of able-bodiedness.  Some were in wheelchairs. Some were in johnnies. Many sported well-worn jackets and baseball caps emblazoned with patches signifying their service branch and in which war they fought. They mingled and talked with that instant yet potent camaraderie that I have only seen in VA hospitals. As we conveyed the flag-laden gurney through the crowd, conversation stopped, and silence descended like a mantle as everyone honored the deceased. Those who could stand, stood. Those who were veterans saluted, hands moving to foreheads like a somber version of the wave at a football game. The hustling staff froze in place as we passed. It was as if time stood still in order to carve out a moment of remembrance for this fallen soldier.
When we arrived at the morgue, we paused. Those who wanted to speak offered their final words to the deceased. The chaplain said a prayer, and an attendant finished the veteran's final journey by guiding the gurney inside. The heavy metal door closed. Our group walked back to the chapel and sat with each other in quiet celebration of the ending of a life.
The first time I made a final journey with a patient, I was overwhelmed with emotion, a mix of pride and humility and loss and triumph. I swallowed against the lump in my throat, blinked back the tears. The second time, my reaction was the same. As it was the third time, and the fourth. As it is today, when I remember all our veterans and give thanks for the privilege of caring for them until they have made their final journeys.