Takeaway
Who ever thought watching Turner Classics could inspire a career in medicine? Reflecting on what drew you to healthcare may restore your sense of purpose.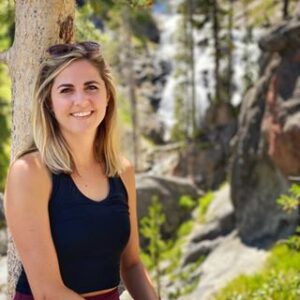 Every physician puts down in writing in some fashion, likely more than once, why they want or chose to be a doctor. For most, this essay—attached to their application into medical school, residency, or fellowship—aims simply to help them stand out from the crowd. This essay is an opportunity for each of us to reflect on how we first received our calling into medicine, and how we plan to respond to that call.
Mine came from a watching old movies, films from the 1950s an"d 1960s starring Audrey Hepburn beginning with "My Fair Lady," then "Roman Holiday," "Sabrina," "Funny Face," and Breakfast at Tiffany's," to name a few, when I was just old enough to start forming memories. What started by sharing Turner Classic Movie features with my mother and grandmother most weekend nights became a deeper and lifelong investment into the study of Audrey Hepburn, with whom I shared the same prominent eyebrows and an absent father. Not only did I admire what she wore, but I learned who she loved and where she spent her time away from the spotlight. I discovered how her early life experiences in World War II and her relationship with her own father influenced her personal and professional life, which led me to understand what inspired her to be one of the most influential ambassadors to the United Nations International Children's Fund (UNICEF). The more I learned and related to her, the more I felt a personal connection to the legacy she left behind.
Audrey Hepburn carried herself with radiant gratitude and graciousness, which any admirer would notice. As I dove into many of the documentaries, interviews, articles, and biographies, I learned Hepburn had a lot for which to be thankful. She escaped starvation in Nazi-occupied Holland when it was liberated by Allied forces. She was able to have children after experiencing multiple miscarriages. She was helped by her male co-stars who lifted her up early in her career. For instance, leading man Gregory Peck refused to let her name be smaller than his on her debut film, "Roman Holiday," for which she went on to win an Academy Award for Best Actress.
I related most closely to the fact that we both suffered from the absence of our biological fathers. Having spent my life without a sibling or friend who related to my experience, she became like a sister to me. Through my investment in her life's story, Audrey taught me to fill this void by giving love and allowing myself to receive love.  She expended much of her love to her two children, but what she had left over, she gave to children around the world. Audrey was a fierce advocate for the human rights of children. She recognized that her power of persuasion and influence as a famous actress could be used to bring attention to children's access to clean water, food, vaccines, and education through her role as a UNICEF Ambassador.
Hepburn was herself a recipient of aid from UNICEF after the war, and said "I speak for those children who cannot speak for themselves, children who have absolutely nothing but their courage and their smiles, their wits and their dreams." She felt that ". . . perhaps that is what ultimately unites us as a world: the fact that, no matter how prosperous a nation, how developed, all share the plight and embarrassment of having so many suffering children. We are united by our neglect, our abuse, our absence of love. Have we forgotten about the children, and thus forsaken the next generation?" These words resonated with me, and thus began my calling to care for and dedicate my own life's work toward the service and care of children—to speak for those who cannot speak for themselves. I used her words to harness the absence of love I felt by the absence of my biological father and channel it into something that could unite me with humanity, humble me to relate to suffering children around the world, and serve as remembrance for why I started this journey in the first place.
I didn't have the talent to make myself into a movie star as Audrey Hepburn did, but what I lacked in the art of acting and dance, I made up for in my academic abilities that allowed me to achieve my MD. The decision to pursue a pediatric residency was a natural choice, which is where I am now in my medical train
Each day I care for children, I feel connected to the legacy Audrey Hepburn left after her life was cut short by cancer.  When I think of the issues we're facing during this pandemic in health, racial injustice, and inequality, I imagine what she would be doing to voice her belief that every child matters, no matter where their socioeconomic status, the color of their skin, or where they live. Hepburn may not have had a medical degree or been a pediatrician, but she embodied everything that's required of both. I've traveled the world just to stand in places that she stood in France and Italy, see objects that she touched in New York and Los Angeles, and pay my respects at her gravesite in Switzerland. I owe so much of what I may accomplish in my lifetime of advocacy for children's health to Audrey Hepburn, and will continue to walk in her footsteps to make sure no child is without an advocate. What I hope can be taken from my story is that not only can we be united by what we share in suffering, but can also find inspiration in unlikely circumstances that lead us on our journey answering our calling to medicine, our calling to care for all humankind.
"As you grow older you will discover that you have two hands. One for helping yourself, and the other for helping others." – Audrey Hepburn