Takeaway
"Every note I write, I include something about the patient as a person. Everyone needs to understand who the person is who is experiencing the disease." Watch and listen as Dr. Greenough shares a couple pearls of wisdom from over six decades of clinical experience in a five minute YouTube interview.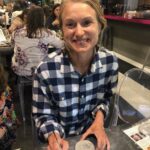 William Greenough, MD, has been helping patients heal for over six decades.
From curing cholera patients in Southeast Asia in the 1960s, to delving deep into understanding diarrhea and C. difficile in long-term care facilities, our videographer Dean Chien uncovers a couple pearls of wisdom from over sixty years of providing clinically excellent patient-centered care.