Takeaway
The arts yield measurable benefits to physical and mental health. They provide a way to slow down, experience our emotions and become more whole.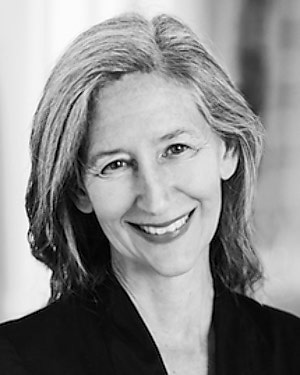 Aaron Miller, a first responder and firefighter, is the kind of person you hope arrives when you're in trouble. He offers a stable and compassionate presence in the very worst moments.  
But one day, when he responded to an emergency call that was eerily like a call he received early in his career, his body responded with alarm. The call from his past had been intense. A wheelchair-bound man had been trapped on the second floor of the building, and his oxygen support fueled the fire into a blazing inferno. When Aaron and his crew arrived, the man had already died. Aaron saw things he couldn't unsee.  
When he received this new emergency call, his body reacted as if he were responding to that call from many years ago. He couldn't let go of the intense memory. He needed to release it. 
Aaron met Kathy Sullivan, a registered expressive arts counselor, and instantly loved her classes. Aaron constantly thought about his firefighting work, but when he was encouraged by Kathy to start doodling, the focus required for him to doodle highly detailed vintage trucks took him away from the stressors of work. 
Kathy Sullivan's work exists within the field of neuroaesthetics that shows how the arts increase blood flow, trigger feelings of pleasure and reward, and support its creators and beholders into greater emotional equilibrium. 
Aaron is not alone. Trauma affects everyone, including ourselves. We tend to think it happens to people working in highly stressful jobs, or who live in war zones, or have been physically, sexually, or mentally abused. But we all hold on to things. Art is a powerful way to release what we hold onto. 
You can encourage your patients, colleagues, and others to engage with the arts to improve their well-being and health. Whether you create or behold it, the arts offer a plethora of benefits. Luckily, research has shown that you needn't be an expert to gain those benefits. Here are five ways you, your colleagues, and your patients, and others, can include the arts into life to become healthier and happier: 
1. Encourage patients to work their hands.
Rhythmic, repetitive movements with our hands releases neurotransmitters and alter our brainwaves in ways that help us feel better. Sculpting, for instance, has been found to alter our brainwave activity in a way that induces us into a calmer, more relaxed state. 
2. Provide access to the visual arts in your clinic.
When processing tough experiences, the brain region that allows us to speak, called the Broca's area, can shut down, but the visual areas of our brain remain intact. Drawing is one of the most reliable ways to access traumatic images and to move through the fear of what happened. Consider leaving out simple art supplies for patients to doodle while they wait and placing art around your workplace to inspire calm and higher mood. 
3. Encourage patients to move in new ways, like dancing.
Trauma is a full-body experience, and so is theater–but rather than being stuck in old patterns, acting and dancing are all about adopting new ways of being. If a patient is experiencing trauma, consider recommending somatic, full-body experiences that allow them to process their experience beyond their mental understanding. 
4. Play intentionally curated music. 
Intentionally curated music can boost mood and reduce stress. Beyond recommending your patients to try their hand at music-making, consider curating a playlist for the clinic with the intention to induce ease and comfort. 
5. Encourage your patients to share with a group.
People with health and mental challenges often face stigma, which is not to be underestimated in the damage it can have on their quality of life. Encouraging patients to create art with groups and share art with their community protects against shame and moves the trauma of their illness outside of themselves. 
Our collective stories of trauma and serious health challenges are endless, as are the ways that the arts sustain us and help us heal. In the health profession, the arts are our ally. Encourage your colleagues and patients to get involved with the arts, and your support for their health will extend beyond the clinic. 
This piece expresses the views solely of the author. It does not necessarily represent the views of any organization, including Johns Hopkins Medicine.