Takeaway
"The cure for anything is salt water: sweat, tears or the sea."—Isak Dinesen
Highlights
Dr. Scott Wright, Johns Hopkins Medicine
Water + dog = HAPPINESS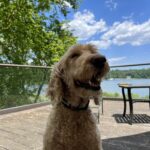 Dr. Richard Schaefer, Johns Hopkins Medicine
Waikiki Beach and Diamond Head volcano on O'ahu.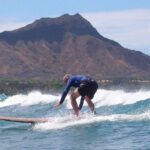 Dr. Aline Charabaty, Johns Hopkins Medicine
Just got back from vacation in Greece where there's always a beautiful sunset on the Mediterranean. I love this photo of my kids playing in the waves with friends. Priceless feelings of peace and gratitude.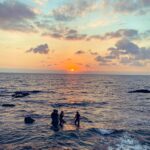 Dr. Margaret Chisolm, Johns Hopkins Medicine
Hydra, Greece.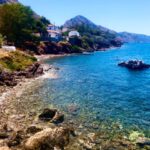 Dr. Shannon Scott-Vernaglia, Mass General
Kauai.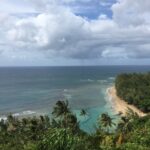 Dr. Lauren Rissman
Stonewall Beach in Martha's vineyard, 10 seconds before my husband proposed.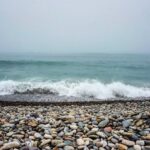 Dr. Pringl Miller
The Pacific Ocean.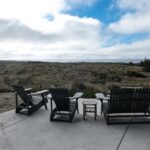 Dr. Elizabeth Gundersen, Florida Atlantic University
I'm thankful every day that I can savor this view with my boys.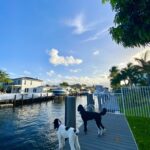 Dr. Eric Last, Northwell Health
How I love being near the water. Any water. But for this one I'll keep it local: North Fork, Long Island, wine country near Greenport.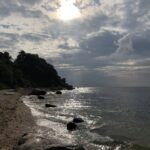 Dr. Frank Cacace
A cloudy view.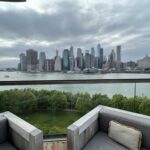 Dr. David Kopacz, University of Washington
Gannet Colony at Muriwai Beach, New Zealand.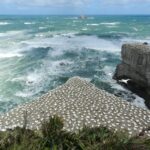 Dr. Marion McCrary, Duke University
Aruba!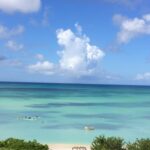 Dr. Colleen Christmas, Johns Hopkins Medicine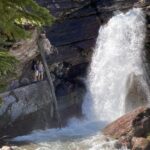 I loved chasing waterfalls in Glacier National Park.