Takeaway
By focusing on one patient at a time, 35-40 per day, my mission and approach to patient care is to listen, to educate, to intervene with treatment when I can, and to provide reassurance.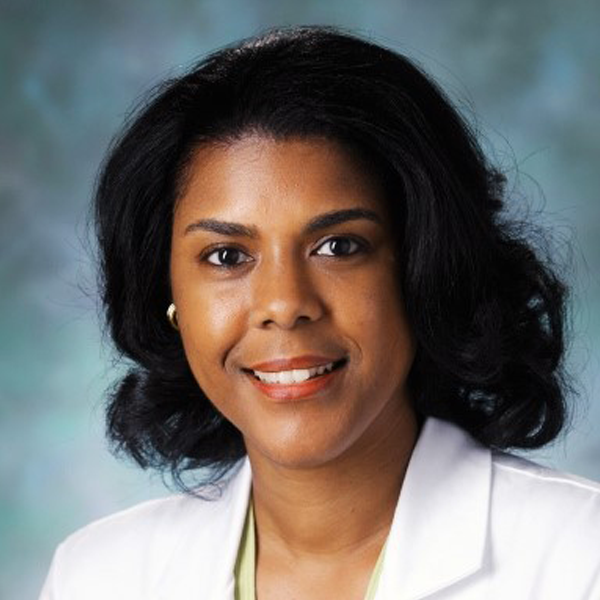 A sterile specialty
Few specialties in medicine are as sterile as ophthalmology. From measuring vital signs such as distance visual acuity and digital intraocular pressure, to performing dilated fundoscopic examination with a 20 diopter lens in hand, to assessing the anterior segment with a large metal slit-lamp between patient and physician, it is possible to go through the entire day in an ophthalmology clinic without physically laying hands on a single patient.
Being aware of emotions affecting patients and families
Yet, each day, upon entering the examination room, I am immediately aware of the fear, frustration, anxiety, or depression that may affect the patient who is suffering from loss of vision. I'm also aware of the secondary concerns of the family members present, upon whom he relies for help.
I touch the patient and acknowledge the presence of the family members. Despite having already been debriefed by the fellow, resident, or physician extender who try to keep a patient ahead of me in a clinic of 35-40 patients, I still personally elicit the patient's reason for seeking care, so that I can hear the manner with which he describes the loss of vision and the level of concern associated with the description.
While washing hands and quickly pulling out lenses, I listen, looking back and forth from patient to family member to patient, again, for verification of the disease history and for subtle tensions below the surface, such as the patient's fear that he may no longer be able to support his family, or the family's concern that the patient should no longer be allowed to drive.
Educating patients and families
During the examination, I make use of the patient's diagnostic tests and the teaching aids that we have in the exam room to educate the patient and family members. I point out normal and abnormal retinal anatomy on the color photographs, optical coherence tomography images, or fluorescein angiogram images obtained during the encounter, asking family members to look over my shoulder if I know the patient cannot see well enough to appreciate the images. If there was no indication for imaging, I often ask the family member to look through the teaching scope attached to the slit lamp as I explain to both patient and family member what I am seeing and why I am recommending a particular therapy or, more importantly, why there is no effective therapy.
Giving undivided attention
I sit and provide my undivided attention as I inquire if there are more questions or concerns. I repeat the plan of management, emphasizing even in circumstances where there is no effective treatment that I am still amenable to seeing the patient, at intervals, in the event that treatment becomes available in the future or for the sake of monitoring the fellow eye that has good vision, or at least to provide reassurance that disease is not progressing in the affected eye.
Before completing the visit, I make sure that the patient and family members know that I am accessible by providing my card with my email address, or by providing my direct office line to the patient for non-urgent issues.
By focusing on one patient at a time, 35-40 times per day, this has become my mission and approach to patient care— to listen, to educate, to intervene with treatment when I can, and to provide reassurance and a bridge to the potential for care when nothing else can be done.