Takeaway
The pandemic is a critical time for clinically excellent role models to continue mentoring. Separation creates opportunities to connect in new ways.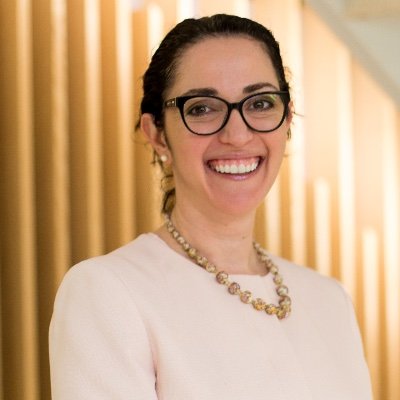 COVID-19 has disrupted our entire existence. Our basic physical routines are upended and our movements are restricted. In an era of constant communication via email, text, and social media, it can also feel like information overload. The updates are coming so fast that it often feels like we are drinking from a firehose. Healthcare providers are scared, exhausted, and frightened for their own well-being as well as that of their patients, colleagues, and family.
This is a critical time for mentorship
This is a critical time for mentorship. Some mentees might be looking for ways to be personally or professionally productive, while others are desperately seeking ways to temporarily escape the mayhem and find momentary balance in their lives through conversation and connection with their mentor.
Here are some ways to both give and receive mentorship during this unprecedented era:
Some of the activities are designed to foster community and reduce isolation while others aim to enhance productivity. Note that not all undertakings are appropriate for all people at all times. Mentees are encouraged to try different opportunities based on how they are feeling at the moment.
Mentorship to build community and well-being
It's important to recognize that relationships are the foundations of mentorship. This is a wonderful time to both build and maintain relationships with people in your network. There are many formal and informal ways to enhance relationships during this time of social distancing:
1. Text and email people in your network.
This includes mentors, mentees, colleagues, and acquaintances. You might find and offer solace to people without fully intending to do so. Simply reaching out to people tells them you are thinking of them.
2. Host or participate in group video chats.
Seeing,not just hearing, people can help reduce feelings of isolation. Conversation topics can simply be a good book or movie, or could even include a live musical performance by a person in the group. Keeping it light and friendly is paramount. Since everyone is home, video chats can be scheduled at various times and can include a virtual coffee or happy hour. One person should be the moderator and guide the conversation, so that you don't simply stare at people on the screen.
3. Do a virtual workout.
Many people are missing their exercise routines and turning to online options including yoga, meditation, and Zumba. This is also a great opportunity to include others in your virtual workouts.
Mentorship to enhance productivity
Not everyone is ready at this juncture to write manuscripts, build curriculum, or develop talks. There are, however, multiple opportunities to break academic requirements into small parts which are more manageable:
1. Read those articles you were saving for a downtime.
2. Write an outline for a paper. When you're ready, write the intro paragraph.
3. Seek collaborators for an idea you've had brewing.
Everyone is home right now, and this might be a great time to initiate conversations. It will also make you feel productive and reduce feelings of social isolation.
4. Start a writing circle.
Write a draft of a paper and circulate it among the people in your group for feedback. This can also be done via video chat. One person can present an outline for a paper and people can give feedback in real time.
5. Develop a talk on your area of expertise and/or interest, both in and outside of medicine.
This could be on your clinical, research, or teaching focus. Also look at areas you're interested in learning more about, such as diversity and inclusion, well-being, burnout, or education modalities, and start developing talks on these topics. Meetings will eventually resume and talks on these topics will be needed.
This is an unprecedented time that requires us to reimagine how we mentor. This is an opportunity to engage with others and have both lighthearted and deeper conversations. Everyone is home, so this is a great time to both offer and receive mentorship.