Takeaway
In end of life care, excellent clinicians can and should move mountains to get patients home if that's where they want and need to be.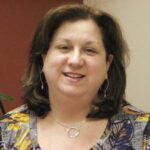 This is the story of Josef. A beautiful young boy with a complex medical life. He had biliary atresia, following a liver transplant. Josef had antibody-mediated cellular rejection of his liver and subsequently underwent multiple interventions, including a splenectomy. His course was complicated by sepsis, respiratory insufficiency requiring intubation, abdominal compartment syndrome, multi-organ dysfunction leading to renal replacement therapy and pancreatitis, right atrial thrombus, and nutritional deficiencies. He was relisted for liver transplant given ongoing liver failure.
Trust the family
Josef wanted to go home. His discharge was complex and his family did an amazing job taking on all the tasks he needed to prepare for care at home. At first, even though his mother was pushing to get him home, the physicians and case managers didn't think his mom and family could handle such a complicated regimen. This is an example of why we should trust families, and have discharge planning conversations and homecare coordinator assessments early.
His mother was previously a nursing assistant and another family member was in nursing school and ready to help. The family learned how to give enteral feeds through his NG tube, flush his biliary drain, change two dressings for abdominal wounds, administer IV antibiotics and TPN/lipids, in addition administering 20 different oral medications. This took several days of training before discharge. With a homecare team providing visits, Josef was again sleeping in his own bed and receiving all his medical care at home.
Josef's wonderful last weeks at home
After discharge, his child life specialist, whom he had a strong relationship at the hospital, kept in touch. The child life specialist said his last week at home was amazing. When Josef came home, all his neighborhood friends lined the streets with signs when his parents drove towards his house. His friends were thrilled to see him and were cheering and rooting for him as he got out of the car. They had a huge welcome home party and he was excited and so happy to be home. Josef's dogs went wild to see him after so long. His mother said they were jumping, crying, and licking him like crazy. Josef was overcome with joy!
His mom was very grateful he was able to be home. She emphasized Josef was greatly comforted by being in his own bed and home and it meant everything having his pets, family, and friends around again. Although Josef had many comorbidities and was medically fragile, he was stable and they were managing well at home.
Sadly and unexpectedly, he died weeks later. Josef's story exemplifies how fragile life is, and that as a team, we can and should move mountains to get patients home, where they want and need to be; to bring comfort and joy in the midst of a complex medical life.