Takeaway
Cultivating self-compassion can combat stress and burnout, and improve your overall well-being.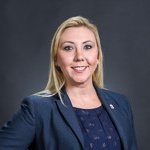 Like many, I'm a relative newcomer to the practice of self-compassion. It wasn't included in any course in med school and the notion itself is counter-culture to those who didn't grow up in the "wellness boom" of medical education. While much has been written and researched about the scientific benefits of compassionate patient care, less is known about all of the ways that self-compassion can potentiate this process.
Defining compassion
The French and Latin etymological basis for the word "compassion" is "passion," or "suffering," and "com" is "with," so literally "suffering with." We feel empathy with the other's suffering and are moved to action. Thus, compassion becomes "empathy-in-action." Similarly, self-compassion is when we recognize our own suffering in the shared context of the human condition. We can learn to be kind to ourselves as we accept our imperfections. This is easier said than done, as most people tend to be harsher and more critical toward themselves compared to others. Fortunately, there are many practical ways to build the self-awareness domain of emotional intelligence in order to mitigate this unhealthy relationship with ourselves. Such approaches are those that mindfully recognize our suffering, that adapt and channel our inherent desire to show kindness to friends and loved ones, and that short circuit the cycle of perfectionism and the imposter syndrome.
Practicing self-compassion
What my journey thus far has taught me is a hard truth. The practice of self-compassion doesn't make things easier. But self-compassion does provide a way to live with a sense of intact purpose and connectedness to others and to our core values in the face of potentially disintegrating adversities. Self-compassion enables us to see ourselves with more wholeness and grace, to act in a way that honors our humanity, to not retreat in shame because of our perceived imperfections, and to continue to be moved by empathy to act in a compassionate manner. It allows us, as wounded healers, to see our own needs for healing. Self-compassion helps us to attend to the ongoing injuries of secondary trauma, experienced by engaging with and bearing witness to the trauma and suffering of others. Cultivating a practice of self-compassion is not only foundational for combating burnout and engaging in authentically grounded, compassionate patient care on an individual level, but is also critical for promoting healthy communities and building a more connected and loving world.
 Here are 7 great resources to build your self-compassion practice: 
1. Harvard Business Review on Self-Compassion
2. Podcast from "Ten Percent Happier,"  With Dan Harris & Dr. Kristin Neff
3. 6 Minute Self-Compassion Break | Guided Meditation With Dr. Kristin Neff
4. 3 Minute Self-Compassion & Mindfulness Break | UC Berkley Greater Good Science Center
5. The Self-Compassion Skills Workbook | Tim Desmond 
6. Christopher Germer on Mindful Self-Compassion, 23 Minute Youtube
7. Validated Self-Compassion Scales For Scholarly Work
This piece expresses the views solely of the author. It does not represent the views of any organization, including Johns Hopkins Medicine.