Takeaway
Caring for a patient dying of AIDS reminded me that—while it's necessary to be fully present and listen attentively to all patients—those who are alone need even more of our time.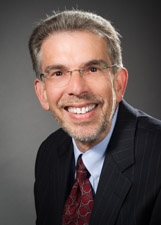 Comparisons of the early days of the HIV/AIDS pandemic, and our recent passage through the days of COVID-19, have fueled essays, podcasts, and collegial discussion. Pathogens, contagion, modes of transmission, discoveries of etiologies and searches for treatments, all have been fodder for thought. 
A common thread about the darkest days of 2020 was the description of ICU's full of the dying, ventilators chugging, IV pumps chirping, and the tap of gloved fingers on iPads. Those fingers established connections between the dying and their loved ones, who saw them for the last time alive at the door to the Emergency Department. Then the doors to the ED closed, severing for the last time the in-person connection so crucial to living…and dying. Gut wrenching, tear inducing goodbyes ensued over and over again, made possible by internet connections, but devoid of direct human (and humane) contact. Those farewells were facilitated so often by medical staff who, in their wildest dreams, would never have imagined taking on that role. And in the wakes of those goodbyes were left the shattered lives of those left behind…and doctors, nurses, aides, students, all changed forever by that experience. 
And so, it seemed there was a difference between COVID-19 and AIDS…that aloneness at the end. But recently I recalled a patient I cared for (and about) years ago. It was during some of the worst, ugliest days of AIDS in the early 1990's, on Long Island, my home…and a place where the consequences of AIDS were visible to any who cared to look. It was a time when prognoses were measured in months, and the concept of AIDS becoming a chronic, manageable illness was the stuff of science fiction, or miracles. 
He was a man in his 40's. A CPA who had become an activist in the AIDS community. I'd gotten to know him early in his illness, when looking at him seemed to reveal a healthy, robust man. When well, he was a man who came to our office with a smile, a laugh, and often with trays of homemade cookies. But over time he became a man whose complexion turned pale, interrupted by the telltale lesions of Kaposi sarcoma. A man whose breath became more difficult to control with each episode of pneumocystis pneumonia. 
He had also become a man whose spirit was as broken as his immune system. Realizing that death was approaching, he sat down with me one day and explained, "They're all gone." He was talking about his friends, lovers, and colleagues, all of whom had succumbed to AIDS. "And my family, they've left me too. No one calls, nobody cares. I'm all alone." 
His family had disowned him because he was gay. He told me that in the coming days, several of his family members would be driving from New Jersey to New England. They'd be driving across Long Island, just miles from his home. And they made it clear to him they had no intention of stopping and wouldn't say goodbye. "I'm going to die all alone," he said.  
For so long, the sequence "examine, diagnose, treat" has been the paradigm that medical practice is built. But we need to give care even when the traditional goal of "medical treatment" is no longer possible. We must converse with respect, establish rapport, and build a relationship. And always remember that the 'patient' is (first and foremost a person.  
By following a basic path, we can provide comfort by listening and being fully present, even when we can't cure an illness. In so doing, we'll enhance our own experience of doctoring, and be reminded of why we were drawn to this calling. 
This piece expresses the views solely of the author. It does not necessarily represent the views of any organization, including Johns Hopkins Medicine.