Takeaway
Need some ideas? Look no further! Pope Francis, Where's Waldo?, Cleopatra . . .
Highlights
Dr. Elizabeth Gundersen, University of Colorado
Francis. Pope Francis.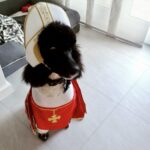 Dr. Richard Schaefer, Johns Hopkins Medicine
Maisy as Superman.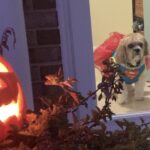 Dr. Paul Haidet
I'm Waldo. I don't need a costume to hide here in my cave. If you're not careful, I'll pounce on you as you walk by. Trick or treat!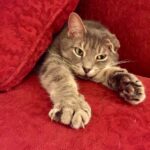 Dr. Frank Cacace
Bella the Frenchie Boston terrier in Halloween couture.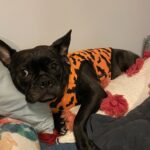 Dr. Francis Harvey, University of Washington
Cookie Monster.
Dr. Anna Davis, University of Wyoming
A sushi roll!
Dr. Kristin LaPorte, University of Arizona
Cleopatra.