Takeaway
When sharing bad news with patients, acknowledge their response and validate their emotions. Allow for time to address concerns and answer questions.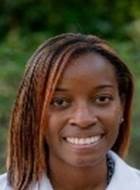 My first experience with breaking bad news occurred in my third year of medical school while shadowing in oncology. A young woman sat in the office with her husband at her side, awaiting the results of her latest PET scan. 
"I'm sorry," the attending physician said. "But your cancer has progressed." 
I held my breath in anticipation of what would happen next. I expected tears, but instead, there were smiles and sighs of relief. 
Bewildered, the attending physician asked the young woman and her husband, "Do you understand what I just told you?" 
"You said that my cancer has progressed. Progress is good right?" she replied. 
As medical professionals, we're often responsible for giving bad news to our patients, but medical education has historically placed more value on technical proficiency than communication skills. As a result, many lack the communication skills needed to deliver hard news effectively and can also find the task very daunting.  
Here are a few tips I've learned that I hope might help you too:  
1. Figure out what your patient and their family know. You could say,"What is your understanding of what doctors have told you?" 
2. Consider giving a brief overview of your patient's condition so that everyone is on the same page.
3. Before delivering disappointing news, warn them. You could say, "I'm afraid I have bad news."
4. Share information succinctly, with frequent pauses to check reception of the information. Avoid medical jargon and euphemisms.
5. Don't overwhelm patients with too much detail.
6. Acknowledge and validate the patient's and family's response to the news.
7. Assess their understanding and take time to answer questions and reply to comments.
8. Agree on a follow up plan that meets the patient's needs.
9.  Always speak slowly and clearly.
This piece expresses the views solely of the author. It does not necessarily represent the views of any organization, including Johns Hopkins Medicine.