Takeaway
Telemedicine allows patients and clinicians to see and respond to each other's facial expressions. Plus, clinicians are offered deeper insight into their patient's world.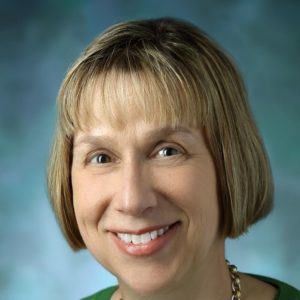 "Dr. Lehmann, it's so good to see you!"
These were the first words my patient uttered with tears in her eyes as our telemedicine visit started. She'd been quarantined in her home for a month at the start of the COVID-19 pandemic and her expression was one of fear, anxiety, and relief in connecting with a familiar, and hopefully, reassuring face.
At the start of the pandemic outpatient psychiatric care became a hectic whirlwind, as clinicians and staff in our geriatric psychiatry clinic, as well patients and families, quickly pivoted from in-person visits to telemedicine visits. The learning curve was considerable for both clinicians and patients, as we all learned to use new technology and adapted our outpatient management flow to a new type of schedule. Patients needed to be contacted in advance and informed about their telemedicine options and then most of them needed to coached through the process of downloading apps and preparing for a telemedicine visit. Along the way there were numerous technological glitches and frustrating moments when internet connections, phones, laptops, and video platforms didn't work as expected. About a quarter of our clinic's patients don't have the capacity to do video visits and are only able to connect through standard telephone visits.
Five months later, I'm still seeing nearly all of my outpatients via telemedicine and it's finally become more routine and less of a whirlwind experience. Although we now have the capability to see patients in person, telepsychiatry continues to be the main way of conducting patient visits and as the pandemic continues, it will continue to be my treatment modality of choice for my older adults.
Despite the challenges of the technology, I've come to appreciate a number of unexpected benefits. Like the patient who greeted me so warmly, being able to have a "face-to-face" visit has been deeply appreciated by my patients at a time when social contacts are severely limited. I've also realized that were we to meet in-person, my patient would be masked and I'd be wearing a surgical mask and face shield, both of which are awkward barriers to emotional communication and psychotherapy. It's impossible to detect a sliver of a smile on the face of a patient fighting depression that might be an early and important sign of response to treatment when the patient is wearing a face mask. Seeing patients through telepsychiatry enables me to use cues from facial expressions that are crucial signals of mental and emotional well-being, as I would do in person. Similarly, telemedicine enables my patients to see and respond to my facial expressions, as well as clearly hear my voice without the muffling of a mask.
Even more, telepsychiatry has given me a window (literally!) into my patients' homes and lives as never before. I've been able to see family photos, knickknacks from travel, meet beloved pets, as well as view paintings and crafts my patients have made. Patients are pleased to welcome me into their homes and sharing a more intimate view of their lives has given me greater insight into their values and accomplishments that strengthens our therapeutic relationship.
Much is being written about the imperative for telemedicine to continue as a modality of care, not only through the pandemic, but also when it's over, and I can't agree more. While COVID-19 is currently the main barrier to in-person care, access to mental health care for seniors has other barriers, including transportation difficulties, disability, and mobility limitations. Telemedicine bridges the gulf caused by mandatory social distancing now and will greatly help to improve access to care for older patients in the future.