Takeaway
A warm welcome to our new regular contributor, Dr. Wilma Ferthler, a rural country doc from the Northeast Kingdom, Vermont.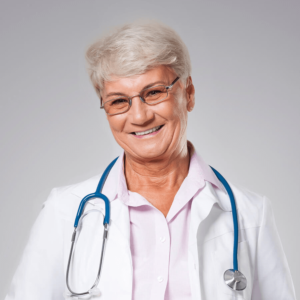 The EHR and Clinical Excellence
It is well known that Osler was at Johns Hopkins and McGill and Oxford and Penn, the bastions of academia. I certainly understand why the CLOSLER website pays special attention—even homage—to Osler's former academic homes. The other day, I wrote to the CLOSLER team and reminded them that clinical excellence also occurs out here in the middle of nowhere, far from these great urban centers. To my surprise, they invited me to become a regular contributor, sharing lessons learned as a physician caring for a those living in a remote village in rural America. I hope to submit interesting and thought-provoking content every month. Thank you CLOSLER.
My name is Dr. Wilma Ferthler and I am a family physician in rural Vermont. I'm actually the only doctor for miles. I've been practicing medicine here for over 20 years and I have learned a lot about excellence in patient care and serving my community. Oh, the stories that I will share in the coming months—stay tuned.
You may be expecting me to talk about how I delivered a baby in a remote part of the woods accessible only by snowshoes for my first article. I'm actually going to start with something that has revolutionized how I practice medicine. Several years ago, a grateful patient of mine, Mr. E.Y. Davis IV, donated a handsome sum with the instruction to secure a state-of-the-art electronic medical record system. I have come to appreciate it as one of the essentials of modern clinical excellence, and I will briefly describe why.
Why I Love Box Checking
First off, I love box checking—and I suspect you do too. Who didn't make lists in medical school and feel a sense of accomplishment with each item checked off? Who won't remember the "to do list" as a means of survival during internship? Practically every home I visit on my house calls has a checklist on the fridge. There is a certain beauty—and I know you're probably surprised by that word—to the little boxes I have to check off when filling out sections of the record like the family history or when I order tests or procedures. It helps me organize my thoughts in a way I definitely couldn't do otherwise. I really feel it helps me really get a sense of my patients like I never did before. I take a deep breath with every box that I click – a kind of mindful practice that I have adopted.
Pop-Up Warnings: My Guardian Angel
I also really appreciate all the messages and warnings that pop up when I order a medication. I mean, there's no way any doctor can remember all of the side effects of each medication and I know no one has the time to look up how to adjust dosing for kidney or liver problems. With the electronic medical record, I now have confidence that I will never have a patient with a serious drug-drug interaction. With these helpful little notes, I sometimes feel like I have a wise guardian angel practicing by my side out here in the middle of nowhere.
The EHR and Deep Collegial Connections
Finally, I know that one of the biggest benefits of the electronic record in big city centers is that it helps doctors communicate with each other. A primary care doctor can see the notes of a specialist, which is really pretty amazing. After all, my friends in academia tell me it's been years since they had the time to have actual conversations with other doctors. Here in the country, though, I am often the only doctor many of my patients will ever have… and I'm therefore the only one who will ever see a note I write. Imagine that! So to me, writing for CLOSLER is an unbelievable opportunity, knowing that so many people will be reading what I write. So I'm going to close this first submission with one of my notes, knowing that it may be the first time that another human being actually reads it!
The Joy of Medicine
I recall when Sir William Osler himself developed angina pectoris shortly after the dawn of the 20th century. At that time, he noted that he had, "…several days of substernal tension, a warning of too high pressure." Several years later, in 1908, he wrote, "I have kept very well, only when pressed or worried the substernal tension occurs." This is elegant and clear, I would agree, but look how much more descriptive one of my own notes is on a patient with the same diagnosis from earlier today. It not only tells me the diagnosis, but computes a risk score, which I find helpful as I think about the patient:
An Atherosclerotic Cardiovascular Disease (ASCVD) event is defined as myocardial infarction, CHD death, or stroke. The ASCVD risk score (Goff DC Jr, et al., 2013) returns the percentage likelihood of a first time ASCVD event.
Age: 66
Sex: Male
Non-Hispanic African American: No
Smokes Tobacco: Yes
Has Diabetes: No
BP: 132 / 83
Total cholesterol: 177 mg/dL
HDL: 32 mg/dL
Is BP Treated: Yes
10-year risk of heart disease or stroke: 25.8%
For me and my practice,the electronic record is to clinical excellence as "Lucille" the guitar was to BB King. It adds precision, clarity, safety, and yes – even joy – to the practice of medicine.