Takeaway
Treatment for opioid use disorder is often inaccessible and unaffordable. Nevertheless, clinicians must connect patients to available services while advocating for improved systems of care.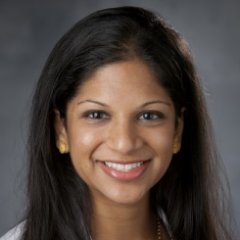 Journalist Beth Macy's 2018 book, "Dopesick: Dealers, Doctors and the Drug Company that Addicted America," is a raw dissection of the nation's opioid epidemic. It's a comprehensive critique of the many factors that have contributed to this disease, with deep and incisive analysis of the role of a pharmaceutical company and prescribers in contributing to the problem, and now the work of patients and clinicians in fixing it.
Macy uses personal stories to follow the threads of the opioid crisis that has blanketed Appalachia. She focuses her reporting in Roanoke, Virginia, and illustrates the impact on this community by narrating the experiences of a grieving mother, a doctor sounding the alarm, a young woman pursuing recovery, a heroin dealer expanding his network, and many more. Through "Dopesick," Macy provides us with lessons we can use to help lessen the disease's toll when caring for patients with opioid use disorder.
On a personal note, I work as a hospitalist in Durham, North Carolina, and many of the patients I see are from hard-hit areas in North and South Carolina and Virginia. We receive patients at our hospital transferred from the Roanoke area and I care for patients with opioid use disorder on a daily basis. The stories told in "Dopesick" are the stories of people who could be my patients. Reading this book made me thankful and proud that I get to work with a team of dedicated clinicians and social workers who treat OUD with medications and connect them with resources to support their recovery.
Here are 3 takeaway lessons from "Dopesick:"
1. Relapses happen. 
The struggle to stay away from drugs is one that many face every day. Even with the strongest support system, medications, and access to care, relapses happen. Through the story of Tess Henry, a high school athlete and honor student, "Dopesick" inspires us to keep offering treatment and hope for recovery and not punishing or shaming relapse.
2. Medication-assisted treatment for opioid use disorder saves lives.
We must support recovery using evidence-based medicine. All the studies show that using medications like buprenorphine leads to superior outcomes in sustaining sobriety as well as saving lives. We should approach this disease like any other that has a medication available for treatment. And we must always prescribe naloxone with any opioid prescription.
3. Social systems and safety nets need to be strengthened to deal with this public health crisis.
In the working-class communities in western Virginia, treatment and recovery may cost more or be harder to find than the heroin itself. Treatment for OUD is often inaccessible and unaffordable. As clinicians we have power and must advocate for improved systems that support health.
This piece expresses the views solely of the author. It does not represent the views of any organization, including Johns Hopkins Medicine.