Takeaway
Hope our 2019 April Fool's piece makes you chuckle!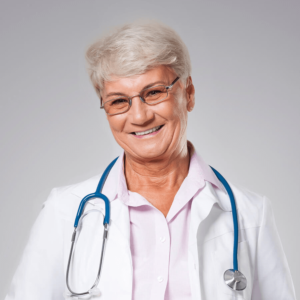 March has just ended, but 'March Madness' continues and we're still one week away from crowning the national champion in NCAA men's basketball.
Without professional sports here in Vermont, we get pretty excited about UVM basketball. It was great to see the Catamounts win the America East Conference and represent us in the Big Dance.
There are many reasons that all of us in the Green Mountain State have fallen in love with this year's team.  As a family medicine doc, I was particularly moved by the story of the three Duncan brothers playing on the floor together – a historic feat. I mean … can you think of a better name for a basketball player than Duncan? (Said quickly, it kind of sounds like 'dunking'.) I can't help to think about my freshman year in high school when I played the 3 and my senior sister was our point guard; oh to be able to jump over a beer can again!
This introduction is being shared because of my wanting to share a patient encounter that I had last week with my friends in the CLOSLER community.
My patient is the mother of a UVM player. She came in to my office bawling her eyes out, saying she was the world's worst mother. She was feeling extremely guilty for two things. First, she was thinking that she actually wouldn't be upset if her son's team got knocked out in the first round so that he could come back to campus and refocus on his classes. When she shared this with me, I could sense her relief from admitting this transgression aloud.
Second, she was feeling terrible that she picked UVM to lose in the first round of the tournament in the brackets that she completed with her book club, church group, PTA association, and (with the most remorse), even in her own family's bracket challenge. The competitor in her forced her to pick with her head, although in retrospect she knows that she should have probably conceded one game and selected UVM to upset the Florida State Seminoles (who UVM actually played very tough – tied at 44 midway through the second half).
As you know from my previous CLOSLER pieces, I spend a large chunk of my time as a primary care doctor in Vermont counseling my patients on all sorts of things. So here's how I pitched it to this distraught, guilt-ridden mother of a very talented "basketball junkie" son whom I've known and cared for a long time: (1) you create your own story, and (2) reframe the story so you feel better about the situation.
This is the revised story the patient recounted before leaving the office:
I knew that my son would ask me about my bracket. He knows that I never lie to him. In telling him that I thought his team would lose in the first round, expectations would be set low and he would see me modeling realism because historically 13 seeds only beat 4 seeds 21% of the time. I am a good mother. I'm a role model for my son.
The patient thought about this and claimed to begin feeling better.
I didn't tell her that, although I am a season-ticket holder for the Catamounts, I too picked them to lose in our office pool to Florida State. You see, I pick my bracket like I practice medicine … I try not to rely just on my gut instincts. I use science when possible. So realizing that Florida State would have Ty Hands, a freshman guard, on the court at the same time the Catamounts' sophomore forward, Bailey Patella, the way to pick this game seemed obvious. I thought, "Who should come out on top, hands or patella?" The answer was pretty clear, and that's why I chose the Seminoles. Like I tell everyone around here … I manage my picks like I manage my sicks!