Takeaway
While social media is contributing to increased rates of depression during the pandemic, it also keeps us socially connected during challenging times.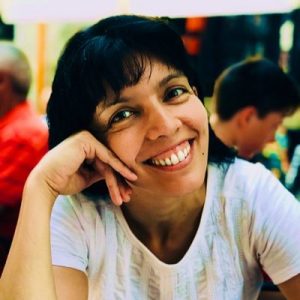 When COVID-19 hit in March of 2020, we sheltered in our homes amid much uncertainty. The distance separating us became monumental. As a child and adolescent psychiatrist, I usually visit my patients in Baltimore city high schools. When schools closed, our team started conducting telemedicine visits. Over the following months, I learned about my patients' bedrooms and kitchens through a screen. I met their siblings, partners, and pets. I had unrushed discussions with their parents, now less stressed because they didn't have to figure out transportation to our visit. In the absence of school, extracurricular activities, and informal gatherings, computers, video games and social media became our lifelines.
Much has been written about the harmful effects of too much screen time, which shows that it can worsen depression, suicide-related behaviors, and eating disorders in adolescents. As with substance use, what we consume and how we behave aren't always what's best for us, but that knowledge doesn't always stop us.
Yes, social media gives us unrealistic snippets of other people's lives. And yes, it's a time-suck. I worry about some of my patients' use of social media. Many don't just connect, but dangerously navigate the waters of social comparison. And they don't only compare their latest baking adventure, but also their body weight. I worry about patients who didn't limit their video game use and miss sleep, snack for hours, and don't get out of bed. Yet, I can't bring myself to give drastic recommendations.
I had always, unapologetically, told my patients that they should stay away from screens as much as possible. This past year, much like when I transitioned from medical school to residency and beyond, I've begun to have more doubts. During training, we learn about the need for patients to take medications, get their medical screenings, eat a healthy diet, and sleep enough. We also know they won't always do that. The certainty about my ability to change my patients' behaviors has shrunk over the years. I know the data, but behavior change isn't linear and more information doesn't always result in healthier choices. Much of that data wasn't collected during a pandemic, in a home without food, school, or connecting with friends in-person.
While social media and playing video games may contribute to increasing rates depression and obesity to a certain degree, they also keep us socially connected during challenging times. I've shifted from asking my patients about the number of hours they spend online to asking who they connect with virtually and how they make those connections. The internet allows us to connect with friends and family which is essential to well-being.
This piece expresses the views solely of the author. It does not represent the views of any organization, including Johns Hopkins Medicine.