Takeaway
The impact of addiction extends beyond the individual. We can offer and introduce resources like Al-Anon to both patients and their loved ones.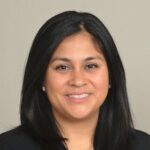 I'd known my patient for several years, hearing often of the joys and frustrations with his adult children, home renovation projects, and the like. It wasn't until this last year that he shared the pain he experienced every day at five p.m. For decades now, and worsening through the pandemic, his wife began her evening with a few cocktails. By the end of the evening, she'd consumed high amounts of alcohol. Every evening, my patient endured her jealous accusations and belittlement. 
Standing alongside and loving those struggling with addiction is painful. It's hard to hope for the best for those we love, and we frequently see them at their worst. Often, loved ones of those with addictions are recipients of emotional, physical, and/or sexual abuse. While we must continue our efforts at destigmatizing addictions and integrating medication-assistance therapies (MAT) into our primary care practices, our patients with addictions exist within a larger community. And it's in this community that there is deeper healing beyond MAT.  
In parallel with the groups of Alcoholics Anonymous, Al-Anon are groups facilitated for loved ones of people struggling with alcoholism, using a 12-step model to facilitate discussion and support one another. In the midst of COVD-19 restrictions, my patient and I discovered the easy accessibility of virtual meetings. He began attending some of these groups, and while the pain remained, it now felt more bearable.
We can offer and introduce to our patients and their loved ones the resources of Al-Anon. In the midst of limited access to mental health counseling, we can encourage attending Al-Anon as a more accessible resource to all our patients who have loved ones of those struggling with any addiction. Here are a few tips for how to do so: 
1. During wellness visits, explore with your patient if anyone close to them is suffering with addiction. 
2. Assess the impact of this addiction on your patient. 
3. Empathize and listen. 
4. Affirm the relationship challenges of hope and love in tension with hurt and disappointment. 
5. Assess for safety and offer resources if there's concern for domestic violence. 
6. Recommend Al-Anon and advise them of the resources, including Zoom support groups. 
This piece expresses the views solely of the author. It does not necessarily represent the views of any organization, including Johns Hopkins Medicine.