Takeaway
Connecting with patients, caring deeply, and remembering your sense of calling will bring joy and fulfillment to the practice of medicine.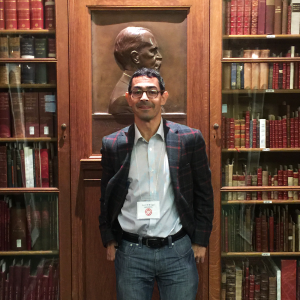 Dr. Abraham Verghese wrote a piece in the May 16, 2018 New York Times Magazine about a recent meeting with a young physician who appeared overwhelmed, disillusioned, and burned out from medicine.
While the electronic health record, with its associated 4,000-key-clicks-a-day, was highlighted as an albatross around the neck of the contemporary healthcare professional, other stressors, including regulatory oversight, the aging of the patient population, and increasing medical complexities, were also emphasized as being challenging.
Verghese did not really explain explicitly how or if he tried to comfort or support the young physician. After all, many of the struggles that may be contributing to the younger physician's burnout appear to be beyond the scope of skillful and considerate mentoring. As explanation, he offers: "… all of us in the trenches — housekeepers, nurses, nursing assistants, therapists, doctors — have in common is that humanity. We came to this for many reasons, but it sobers me how many people came because they had a sense of calling, because they genuinely care."
The commentary ends with a quotation from Avedis Donabedian, a guru of healthcare metrics: "The secret of quality is  love."