Takeaway
By providing a creative space in which healthcare professionals can build skills integral to clinical practice, while also expressing their vulnerabilities and humanity, art museum-based education can humanize healthcare and provide an antidote to burnout.
This is the ninth in a series of monthly reflections by Dr. Flora Smyth Zahra, a dental educator from King's College London (Twitter @HumanitiesinHPE; Instagram @clinicalhumanitiestoolbox) and Dr. Margaret "Meg" Chisolm (Twitter and Instagram @whole_patients). Drs. Smyth Zahra and Chisolm are participating in an Art Museum-based Health Professions Education (AMHPE) fellowship. Feeling inspired and uplifted by the program, they pledged to spend at least a half-day every month looking at art. This is the story of what they did in September.
Dr. Chisolm: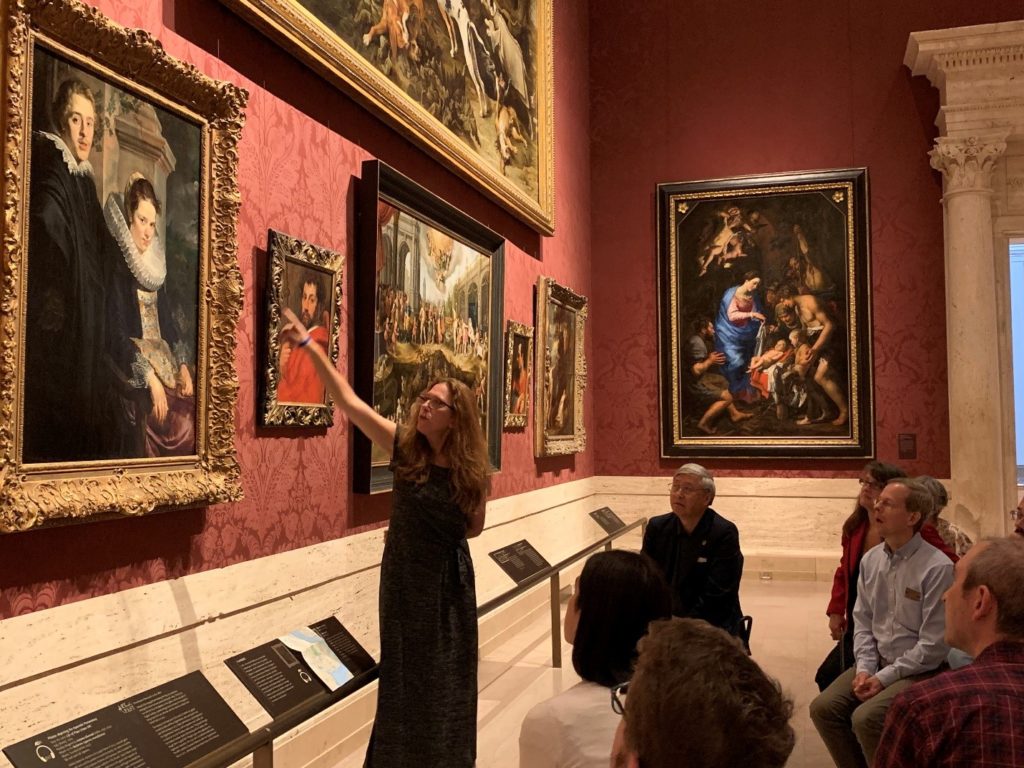 In September, I returned to the Boston Museum of Fine Arts, where—since January—I've cumulatively spent nearly 100 hours, first as a learner with the HMI Museum Fellowship and the Visual Thinking Strategies (VTS) Beginner's Practicum, and then—in September—as co-leader of a pre-conference activity for the Association for Academic Psychiatry (AAP)
For the September AAP activity, Dr. Elizabeth "Liz" Gaufberg, (Director of the HMI Fellowship), Dr. Mary Blazek, (one of my co-Fellows), and I led a group of 15 psychiatrists in a 2.5-hour experience at the Boston Museum of Fine Arts. After an introductory "ice-breaker" experience, we moved to one of the European galleries for a VTS session. Developed by Philip Yenawine and Abigail Housen, VTS has been used, studied, and refined over the past 30+ years, with all levels of learners from pre-K to adult, and more recently in health professions education (see our April CLOSLER piece for a full description of VTS).
Next, we visited a special exhibition of iconic 20th century photographs, by artists such as Margaret Bourke-White, Henri Cartier-Bresson, Walker Evans, Robert Frank, Dorothea Lange, Gordon Parks, and Edward Steichen. This exhibition was used for an activity in which we broke into three small groups, each group closely looking at one photograph together. Each person was asked to write down—on a horizontal strip of paper—a phrase or sentence that they imagined a figure in the photograph to be thinking or saying. Next, each person shared with their group the phrase they'd written down and then together each small group decided how to arrange all of the lines into a poem, which each group then presented to the other two groups.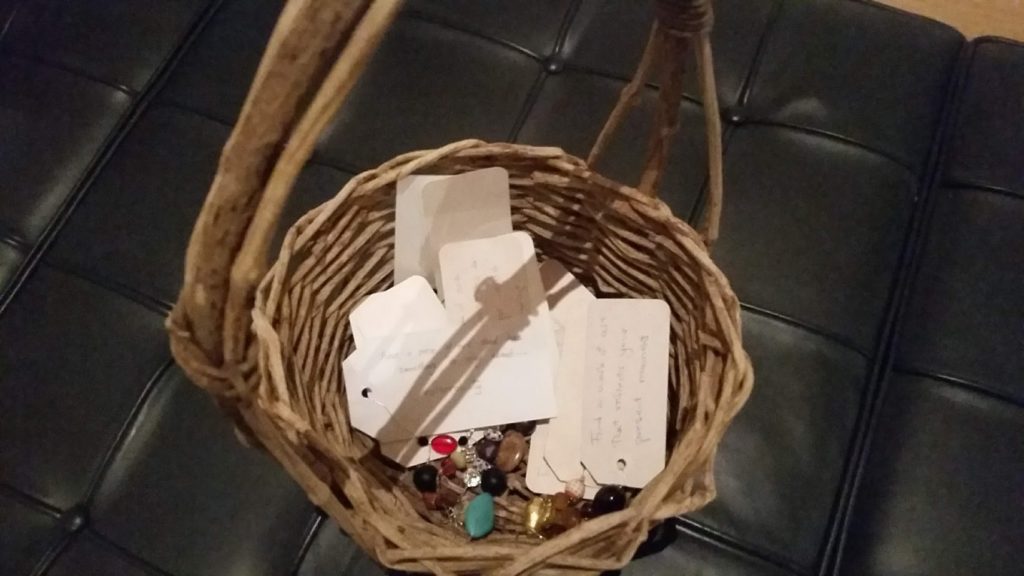 We then moved into a set of American art galleries for a Responses Tour, which began with each participant selecting a pre-prepared unique written prompt. Once each participant selected their prompt, they strolled through the galleries to find the work of art that best speaks to that prompt. Once the work of art is found, each participant closely looked and reflected upon their selection. Then, the entire group reconvened to take a tour together of everyone's selections, in which each prompt is shared and the reason for each personal choice explained.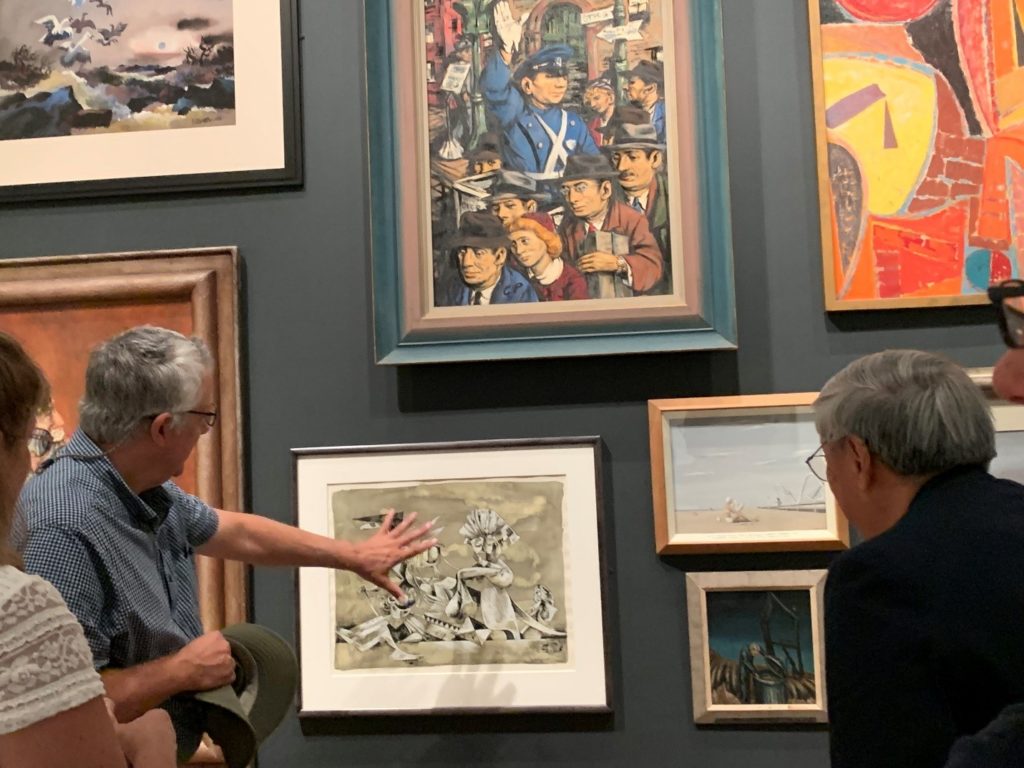 The entire 2.5-hour session ended with a contemplative exercise in a set of Asian art galleries, in which each participant engaged in a walking meditation, bringing back to the group a reflection on what they noticed.
These and other arts-based pedagogic methods, in addition to being enjoyable—have been demonstrated to foster critical thinking, communication/collaboration, and "mindset," all skills that are integral to clinical practice. Arts-based methods develop critical thinking by enhancing one's ability to make observations, to reason with evidence, to speculate, and to evaluate and revise ideas. They nurture communication and collaboration skills by strengthening speaking and listening skills, as well as confidence in and ability to express oneself, increasing empathy and respect for the views of others, and improving ability to appreciate multiple perspectives. And, by their very nature, arts-based methods help develop "mindset": intellectual curiosity, perseverance, openness to the unfamiliar, and tolerance of ambiguity. By providing a creative space in which healthcare professionals can express their vulnerabilities and humanity, arts-based methods are also curative. Art museum-based experiences—like the AAP pre-conference activity—literally provide that creative space, and so humanize healthcare and are an antidote to burnout.
Dr. Smyth Zahra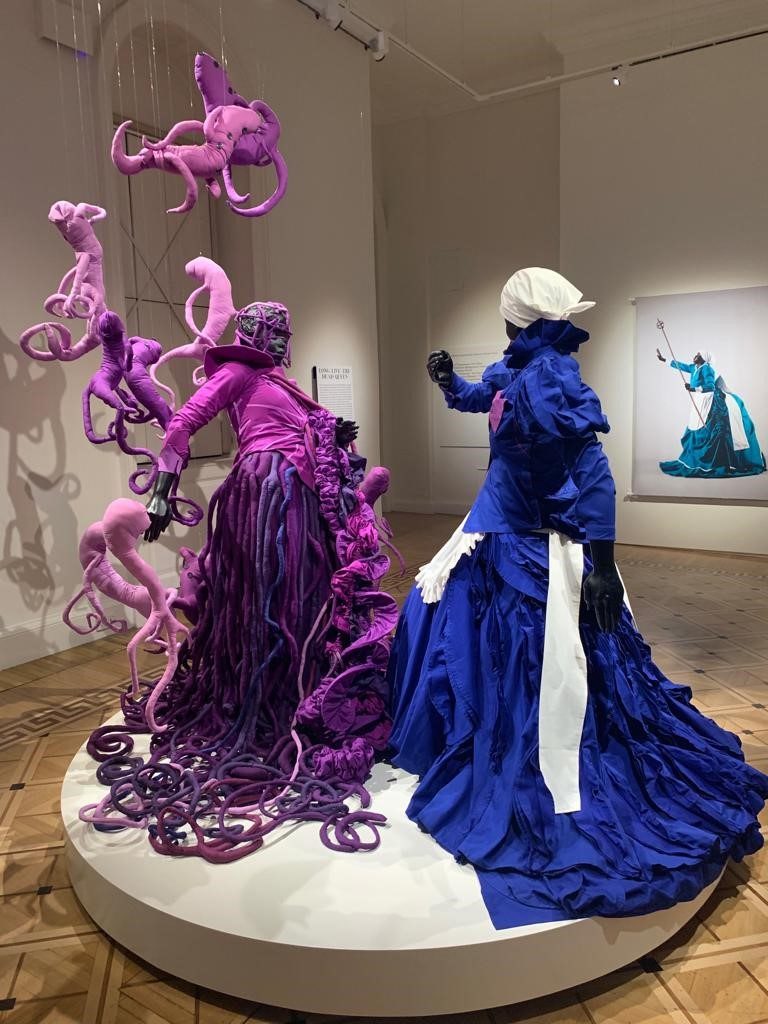 Much of the pedagogical approach of the HMI Museum Fellowship is based around the power of visual metaphor and the opportunity the liminal space of the art-museum affords for curating personal and team reflection. It is no coincidence that curation and care stem from the same Latin root. The curation of such learning opportunities between museum educator and clinical educator requires an attention to detail, depth of knowledge, and sensitivity of approach characteristic of the same qualities of clinical excellence and optimal patient care.
While attending the May session of the inaugural Fellowship based at the Boston Museum of Fine Arts, one such example of the power of visual metaphor involved close looking and group reflection around the immense photographic piece, "A Terrible Beauty is Born," by contemporary  South African artist, Mary Sibande.
Back home in London, I felt compelled to explore Sibande's work further at her latest exhibition at our own King's College Strand campus at Somerset House.
In the same way that Arts and Humanities in Health Professions' Education are most valuable when they afford transformational learning opportunities, Sibande's alter ego Sophie undergoes transformation through her work. Sophie first appears in the blue dress of a servant, then transforms to a purple figure representing the struggle against apartheid, and finally, in her most recent version dresses in red to symbolise both frustration with the lack of equality post-apartheid, and as a healer of a fractured nation.
Politics, social realities, and activism are not separate from Health Professions' curricula. We require our clinicians and carers to advocate for the most vulnerable and to fight for equity and justice. As a third wave critical medical humanities meets fifth wave public health, it isn't enough that Arts and Humanities curricular interventions within health professions' focus on the intrinsic, the instrumental, and the relational. There is much more educational value in epistemological and ontological approaches from the humanities and socials sciences that underpin transformational learning. With careful curation and employing the powerful tool of visual metaphor, the art museum can provide clinical students space to explore aspects of justice, power, and inequities, thus nurturing their advocacy skills and leadership capabilities.
Stay tuned to CLOSLER for our reflections on clinical excellence sparked by looking at art in October.